Amanda Knox should be extradited from the US should a court in Italy uphold her conviction, according to the family of murdered student Meredith Kercher. The 21-year-old from Coulsdon, Surrey, was sexually assaulted and stabbed to death in her bedroom in 2007 while studying in Perugia, Italy.
Her flatmate Knox, a student from Seattle, and Knox's then boyfriend, Raffaele Sollecito, spent four years in jail for the murder but were acquitted on appeal in 2011. Knox returned to the US before an appeal court threw out the acquittal and reinstated her and Sollecito's guilty verdicts last year.
Kercher family lawyer Francesco Maresca said that the family would not be in Rome to hear the Supreme Court's decision regarding the verdicts on Wednesday. But he explained they hope the Italian government will swiftly ask for extradition if Knox's conviction is confirmed. Maresca said: "The interest of the family is to arrive to the end of this trial. They want to be able to remember Meredith outside of the court room."
Now 27, Knox is facing a 28-year sentence, while 30-year-old Sollecito was sentenced to 25 years. The Supreme Court will either uphold their convictions, putting an end to eight years of courtroom twists and turns, or another appeal will be ordered. The appeal court in Florence found in January last year that it was Knox who delivered the fatal knife blow to her 21-year-old roommate. It added that the British student's wounds indicate multiple aggressors and that the two exchange students fought over money on the night of her death.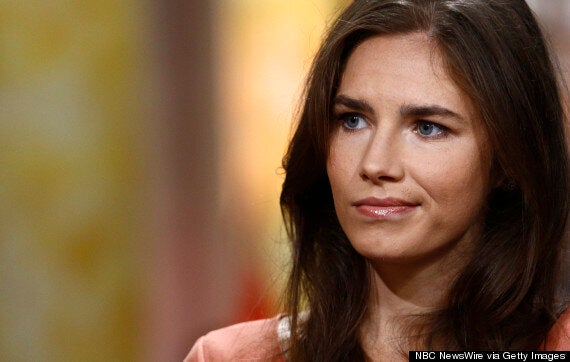 Amanda Knox appears on NBC News' 'Today' show
Knox said last year she would become a "fugitive" if convicted. She told the Guardian: "I'm definitely not going back to Italy willingly. They'll have to catch me and pull me back kicking and screaming into a prison that I don't deserve to be in. I will fight for my innocence."
If her conviction is upheld Knox could delay going to jail if she were pregnant, according to Italian legal experts. Last month, she announced her engagement to 27-year-old musician and school friend Colin Sutherland, who wrote to her while she was in jail. There has also been speculation that political pressure from the US could hamper the extradition process.
Sollecito, for his part, has had his travel documents seized and will appear in court on Wednesday. He is reportedly seeking to separate his case from Knox's, with his lawyers pointing out that a partial confession written by the American and later retracted did not mention his presence at the scene of the crime. If that argument succeeds the Italian could be given a new trial.
Meanwhile, Rudy Guede, an Ivory Coast-born drifter sentenced to 16 years for murder in a separate trial, will qualify for permits to leave jail for a few hours by the end of this year. His lawyer, Walter Biscotti, told the Times that he could qualify to work outside jail during the day within two years.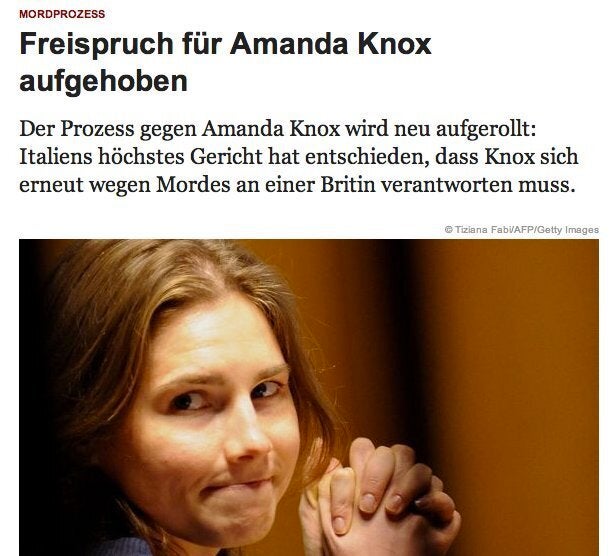 World Media Reacts To Amanda Knox Retrial