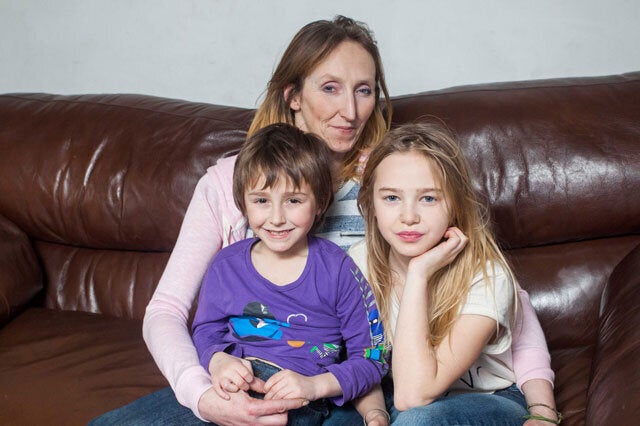 A mum who was jailed for five months for allowing her children to 'pick and choose' when they went to school says prison made her realise she was wrong.
Claudia Ward, 42, was jailed in December 2012 because she believed her six kids would learn 'more on a beach than in a hot stuffy classroom'.
But she now says she was wrong in her 'flexi-schooling' stance that her children should have 'an amount of choice themselves'.
Claudia, who is single and has six children: Jack, 24, Amos, 21, Rudy 17, Annie, 16, Nia, nine, and Riley, six, was prosecuted five times by the local authority before being jailed – and says she now regrets keeping her kids off school.
She told her local paper: "When I spent my first night in the cell, the enormity of what I had done hit home.
"I felt so guilty; my stubbornness had meant I was on a prison wing in Gloucester, miles away from my young and vulnerable children.
"I accepted that my views on education were not correct and everyone must adhere to the same rules, or there would be anarchy. It was the wake-up call I needed."
Claudia, from Falmouth, Cornwall, said: "If it was a sunny day and I thought one of my children would have been bored and sat staring out the window of the classroom wishing they were at the beach – I could not see the merit of them not being on the beach looking at rock pools.
"I thought they would gain far more from that. I thought they would be far better actually there experiencing it rather than sat in a stuffy classroom.
"My ideas for education were always more outside the box and free-thinking. I was all about the children having an amount of choice themselves.
"This didn't tally well with the national curriculum. It got to the point where there was no room for dialogue with the school and it was conflict all the way."
During the 2012 court hearing, Liz Mozeley, education welfare officer, said: "She felt they could pick and choose when they go."
Education welfare officer John Heath added: "Claudia is a capable woman but has a very odd outlook as far as education is concerned."
Claudia served 10 weeks of her 20-week jail term while her children were looked after by other family members.
She said she used her time inside to re-evaluate her principles, adding: "My children still have fun and go to the beach, but only after 3.30pm in the afternoon or on the weekend."