Zayn Malik's decision to quit One Direction has left fans shocked and upset. Teenage Directioners in particular have flocked to social media to share their sadness, leaving many parents concerned.
Mental health and family support charities are urging parents not to dismiss their children's feelings of grief.
"The loss of an idol can be a devastating event for some teenagers, turning worlds upside down and for a brief moment in time changing lives," says Suzie Hayman, trustee of Family Lives and author of How to Raise a Happy Teenager.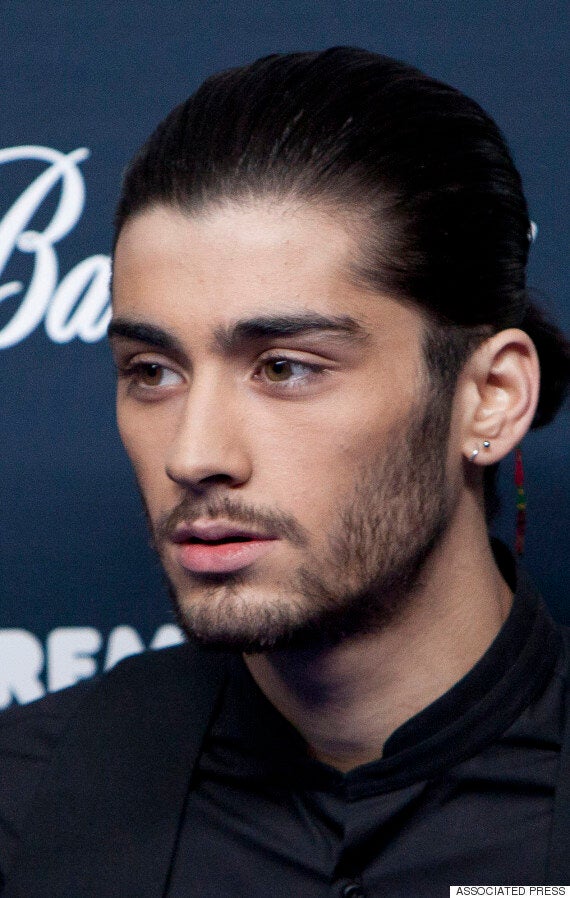 Sue Minto, head of ChildLine, added: "There are young people who are going to feel seriously distressed at the news and adults are going to have to get their head around the fact that for some this will be very upsetting and not to undermine it, even if they don't quite understand it.
"This not just about the young people who may have 'fallen in love' with Zayn. One Direction might be a positive thing in the lives of many others, providing support if they are under pressure from, say bullying, exams or low self-esteem.
"For a young person who maybe spends time in their room listening to One Direction and forgetting about their worries, to lose that could have a devastating effect."
What is your teenager going through?
"There is no single way to grieve and there is no telling how long it will take," Hayman tells HuffPost UK Lifestyle. "But today most teenage pop fans will outpour their feelings via online communities.
"Although no two people's experiences will ever be the same, there are some common feelings that your teen may experience at different times in the grief process. As well as a deep sadness, your teenager may feel anger, fear, guilt, anxiety, loneliness, despair, denial, restless over-activity or apathy.
"All these feelings are natural reactions, but the intensity may leave them feeling that they are not managing everyday life in the way they usually would.
"The main thing to remember is that this is not a permanent state. It will pass. Although some people may need professional help if it deepens and persists."
What should you do if your teenager wants to talk about their saddness?
Katharine Hill, UK director at Care for the Family advises: "Firstly, it's important not to belittle your child's feelings. For them this is a painful situation, which can evoke very real feelings of grief.
"Treat them with kindness and respect and encourage them to talk. Don't tell them to stop crying or to stop feeling sad in the same way that you wouldn't tell a grieving adult to stop doing this.
"A little effort and sensitivity will go a long way towards drawing your children out, and helping them to process their own grief in a healthy and successful way. Helping them through this situation will give them coping strategies and prepare them for even deeper grief later in their lives."
If your teenager is tweeting about the news, should you consider banning them from social media?
A spokesperson from Mind says parents shouldn't necessarily be alarmed if their teenager reaches out for support on social media.
"Upsetting life events can spark feelings of distress or anxiety and, used in a positive way, social media can play a useful role in a person's wider support network," the spokesperson told HuffPost UK Lifestyle.
However, following the news of Malik's departure hashtags promoting self-harm began trending on Twitter, so the spokesperson advises addressing the issue with your teenager - or indeed with anyone you are concerned about.
"It is vital to recognise the huge danger created by any site or social media trend that promotes self-harm," they added.
"Self-harm is an incredibly serious problem and should never be trivialised. We urge those using Twitter or other social media sites at this time not to engage with posts that promote harmful behaviour, and to report any activity that causes them concern.
"If you are worried that someone close to you is self-harming it's important to let them know you are there for them. As a parent or friend, it can be hard to cope with your own feelings, possibly of shock, worry or anger, but it is vital to give the person you care about space to be listened to in a safe and non-judgemental way.
"By encouraging them to open up, you will create an opportunity for them to explore their feelings and ways to get help."
How can you tell if your teenager is self-harming?
"Apart from the physical symptoms of self-harm, there are other clues to watch out for if you are concerned about your child," explains Jeremy Todd, chief executive of Family Lives. "Your child may seem very down and talk about being a failure or feeling unhappy.
"They may take to wearing many layers of clothes, or trying to hide or downplay injuries. Eating disorders and disrupted sleep patterns are both seen to be linked to self-harming.
"Self-harm is not a form of attention-seeking. People who self harm tend to do so in private and try their utmost to conceal their injuries. Self-harm is a way of channeling frustration and other strong emotions. In the vast majority of cases, it is not a suicide attempt, but rather a way to let off steam.
How can you help someone who is self-harming?
"With the right help and support you can help your child to come through this, and your relationship with them may even improve as a result," says Todd. "Parents worried about self-harm ask us: 'I don't understand. Why would my child do such a terrible thing? If your child comes to you with an injury stay calm and don't over-react.
"Jane, a parent who has cared for a child who self-harmed, says: Your child isn't trying to kill themselves but they're scared, so don't add to it. Sit them down and treat the wound, or seek medical attention, if necessary. You don't even have to comment on the fact that it's happened. Don't try to extract information or put pressure on them to talk to you. When they are ready they will come to you and talk."
If your teen is struggling, Family Lives advise:
* Accept that it isn't unusual for your teen not to feel their 'normal' self. Be gentle with them - and yourself - for grief is an exhausting thing.
* Encourage your teenager to talk to others about it - over and over again if they need to.
* Ask them to write down all the feelings that are going around in their head, especially before going to bed as this may help them sleep better.
* Some return to routine can help as long as your teenager tries to balance this with time to reflect. Try to ensure they stick to a regular routine of eating, sleeping, exercise and relaxation.
If you are worried about your child's mental health, speak to your GP. For more information on self-harm, depression and anxiety visit the Mind website (mind.org.uk) or call their Infoline 0300 123 3393. Anyone who is feeling distressed can contact ChildLine by calling 0800 11 11 or visit www.childline.org.uk.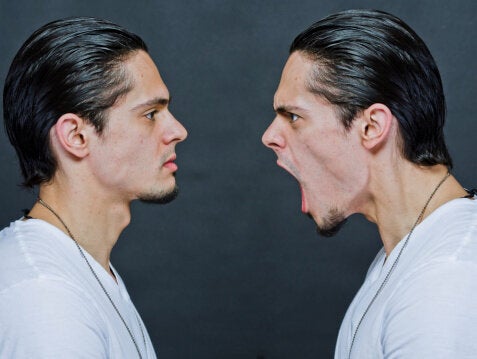 Common Mental Health Myths
Useful websites and helplines: