'Gogglebox's stars Scarlett, Tom, Shaun, Eve and 'Silent' Jay have been recruited by this year's Electoral Commission to spur viewers into heading for the ballot box for the General Election.
Channel 4 today announces an exclusive ad campaign in partnership with the Electoral Commission starring the young cast members. The bespoke 30 second ad launches tonight during an ad break in 'Gogglebox' from 9pm.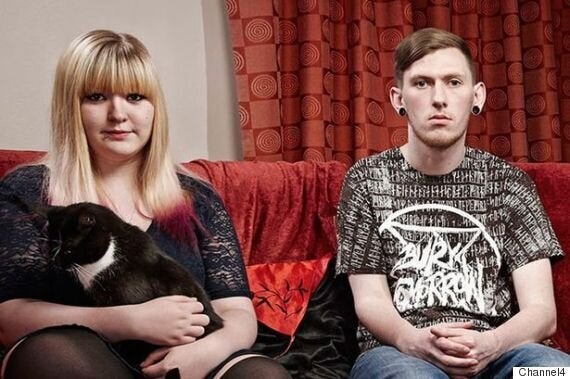 Eve and Silent Jay will be encouraging particularly young voters to speak up and have their voices heard
Goggleboxers Scarlett, Tom and his brother Shaun, Eve and 'Silent' Jay share with viewers their experiences of registering to vote and explain why it's important to be registered ahead of this year's General Election.
Gogglebox's narrator Caroline Aherne provides the voiceover for the ad which ends with her telling viewers against the backdrop of 'Silent' Jay, "Don't stay silent, your vote matters – make sure you're in, register to vote before 20th April."
The ad will run across Channel 4, E4, 4Music and All 4 (Channel 4's new digital TV service) for three weeks.
'Gogglebox' is Channel 4's biggest show this year. The series is currently attracting an average of 4.9 million viewers per episode and consistently beats all other channels in drawing the highest share of 16-34 year old viewers at 9pm on Fridays.
Electoral Commission research in 2014 found that 76% of 18-19 year olds and 70% of 20-24 year olds were registered to vote. This compared to 95% of those aged 65 plus. An Electoral Commission-YouGov survey carried out earlier this year also found that over half (53%) of 18-24 year olds didn't know they could register to vote online.