When she's not flying a helicopter or spending time with her daughter, serial entrepreneur Sara Murray is helping older people maintain their independence.
Murray - who is perhaps best known as the woman behind Confused.com - has branched out into the area of wearable technology.
Her latest creation is Buddi, a GPS wristband that gives elderly people the option of support, without taking over their lives.
"As you get older, everyone thinks you get really fragile and timid," Murray tells HuffPost UK Lifestyle.
"Although some people do, most people in their head feel exactly the same as they always have."
Buddi tracks the user's whereabouts and notifies their next of kin if they appear to be in trouble.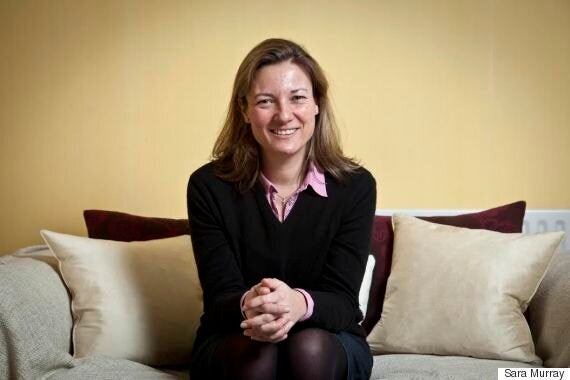 With its automatic fall detecter and panic button, Buddi is enabling thousands of elderly people across the UK to complete every day tasks - such as going on the bus by themselves - without interference from worried relatives.
"I believe in getting people out and helping them to live an active life," Murray says.
"I've had letters from families saying Buddi has changed their lives, because instead of getting stressed, they can now look up where granny is on their phone and bring her home."
Murray also hopes the wristband will enable more elderly people to live independently for longer, reducing the number who have to live in care homes.
However, she didn't begin developing Buddi with adults in mind.
The serial entrepreneur originally set out to create a GPS tracker for children, after she temporarily lost her daughter in the supermarket.
"I felt my heart stop for a moment when I thought my daughter was missing," she says. "I went running around the shop and thankfully found her in a few minutes.
"But that really got me thinking - with all this modern technology, I should be able to access something to help me find my daughter when I need to."
After selling Confused.com in 2003, Murray began to research the miniaturisation of GPS.
By 2007, she had created a wearable device to track children.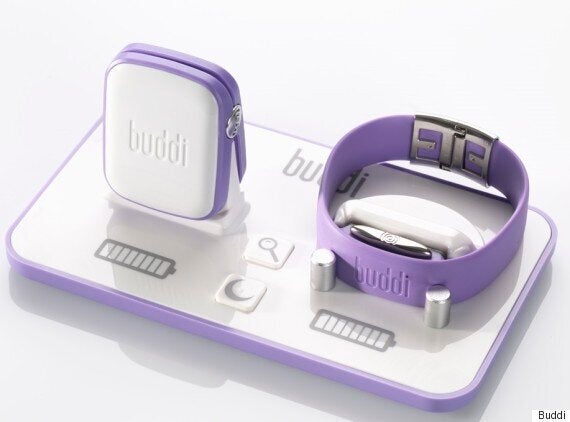 But local authorities began contacting the company, believing the product would suit elderly residents.
"I don't think the older generation are as afraid of technology as people think they are," Murray says.
Enlisting the help of designer Sebastian Conran, Murray wanted to develop the GPS tracker so that it could look "cool enough to be worn in public" by adults.
"All our competitors use a big red button on a plastic box that hangs round the neck and it's just awful," she says.
"It's like wearing a sign that says 'I am fragile', and who wants that?"
Buddi is now working with over 100 UK local authorities and NHS Trusts and has contracts in the US.
The rapid growth of the company means Murray has very busy schedule.
She's up by 7am, then spends the day on the road seeing potential investors, catching up with partners or going to conferences.
"My PA is constantly trying to optimise my route to see how I can fit everything in," she jokes.
"I'm very, very bad at work life balance. For me, weekends are the time I catch up on the work I didn't do during the week because I was too busy with meetings.
"But I love what I do, so it's okay."
When she's not focussing on the business, Murray can be found in a dance class or flying a helicopter - she got her pilot's license in 2010.
"Flying is the hardest thing I've ever learned to do - it's like patting your head and rubbing your tummy while doing a jig and talking at the same time.
"I love it because when I'm out, I can't think of anything but flying," she says.
She's certainly a woman of many talents, but life hasn't always run smoothly for the CEO.
When she was selling software in her 20s, she couldn't understand why executives didn't seem to want to buy from her.
In hindsight, she thinks her gender may have had something to do with it.
"Looking back, I think maybe they just didn't want to buy from a woman, and particularly a younger woman," she says.
"But thankfully, I think that that kind of gender inequality is a thing of the past. Generally, people are now quite proud of promoting women."
So why does she think there are still so few female CEOs, particularly in STEM (science, technology, engineering and math).
"Women don't have the confidence that they can go out and do it. In the the UK, I think mothers are largely to blame for that," she says.
"We're so forgiving of boys and praise their achievements, but because we were daughters ourselves, as mothers we expect a lot of our girls.
"Women grow up looking for where things might go wrong, but men grow up thinking 'of course I can conquer the universe'."
She also believes women need to be more realistic about what they might have to give up in order to have a high-flying career.
"Not that I would recommend giving your private life up. In fact, if you've got a good home life, I recommend you hang on to it," she says.
"No one ever lies on their deathbed saying 'I wish I'd made more widgets', and they certainly don't say 'I wish I didn't have so many children'."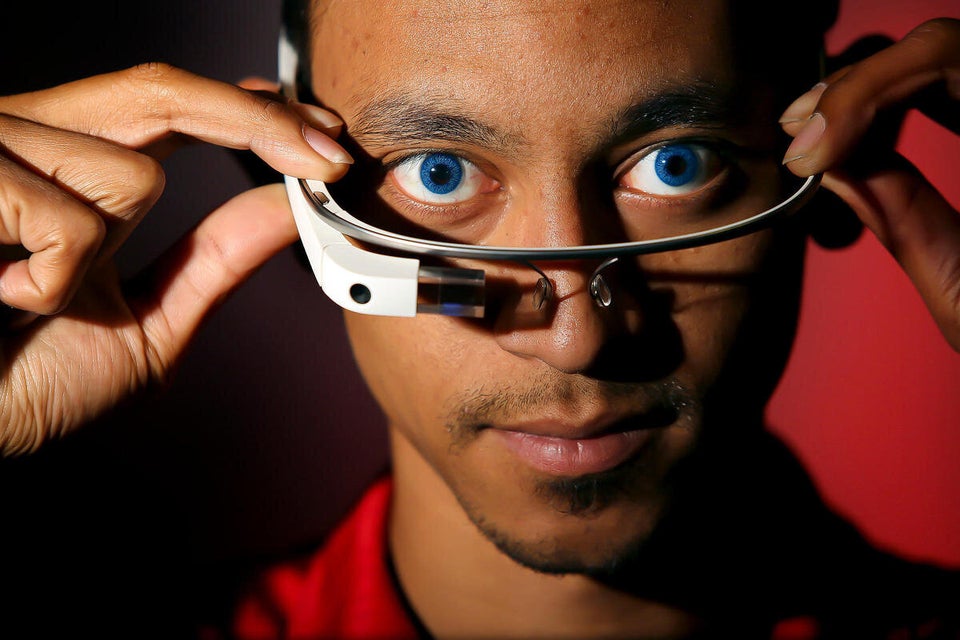 Wearable Technology
Related