It has been confirmed that Trevor Noah will replace Jon Stewart at the helm of 'The Daily Show'.
This comes as a massive career boost for Trevor Noah, a 31-year-old South African comedian who has participated on the show only three times since his debut in December 2014.
Jon Stewart announced in February that he would be stepping down from role, after hosting the show for 16 years, and turning it into a go-to place for satire on global news events.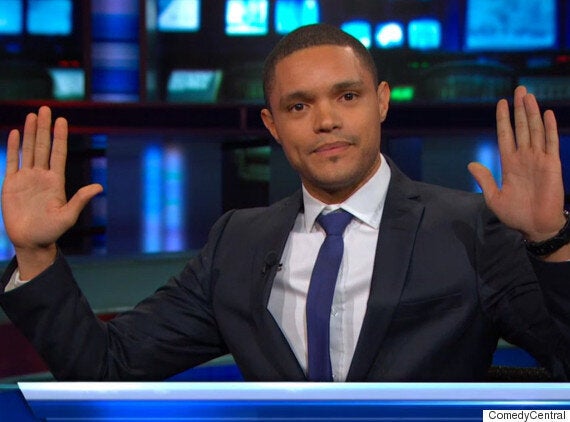 Trevor Noah is a surprise choice, after only three previous appearances on the show
Of his surprise appointment, Trevor Noah told the New York Times on the phone from Dubai, "You don't believe it for the first few hours," Mr. Noah said of learning about his new job. "You need a stiff drink, and then unfortunately you're in a place where you can't really get alcohol."
Trevor Noah was born and raised in Soweto, where his parents' marriage - between his black Xhosa mother and his white Swiss father - was considered illegal under apartheid. He speaks six languages, and has been performing stand up since his twenties.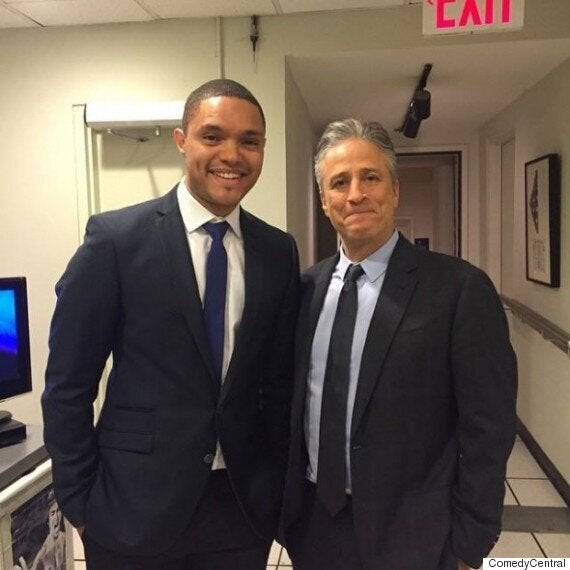 Trevor Noah with his predecessor Jon Stewart, who has given the choice his seal of approval
Comedy Central bosses have clearly avoided trying to replace Jon Stewart with a new version of the same, and will be hoping that Trevor can bring fresh young audiences with his global perspective on the world.
However, the man himself is ready for any criticism that comes his way as he prepares to step into the big shoes of Jon Stewart, on a date yet to be identified.
"We live in a world where some people still say Beyoncé can't sing," he says. "Clearly I'm not immune to that."