The Slater family are set for more drama in tonight's 'EastEnders' (Monday 30 March), when Kat discovers that her family secretly accepted her uncle Harry's money behind her back.
Harry, who sexually assaulted Kat when she was younger, left her a huge amount of cash. However, despite her money troubles, Kat chose not to accept the lump sum.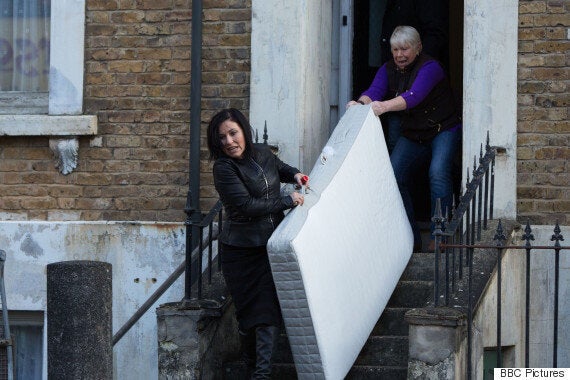 Kat drags the cash-stuffed mattress outside
Little did she know, Mo did take the money and Kat is unimpressed when she finds it stashed in a mattress.
The mother-of-three then drags the mattress into the street, and sets fire to it - but will she ever forgive her family?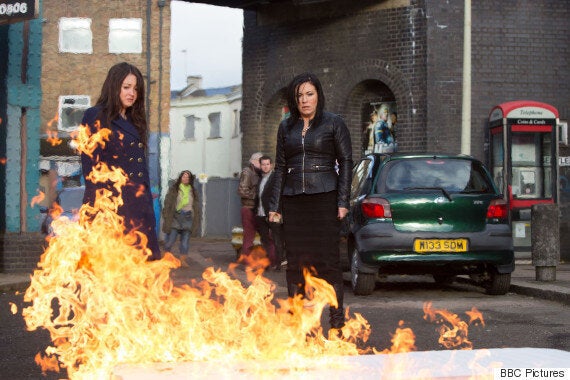 The BBC have worked with the National Association for People Abused in Childhood (NAPAC) to ensure that the storyline is handled sensitively.
Watch 'EastEnders' tonight (Monday 30 March) to see these scenes unfold.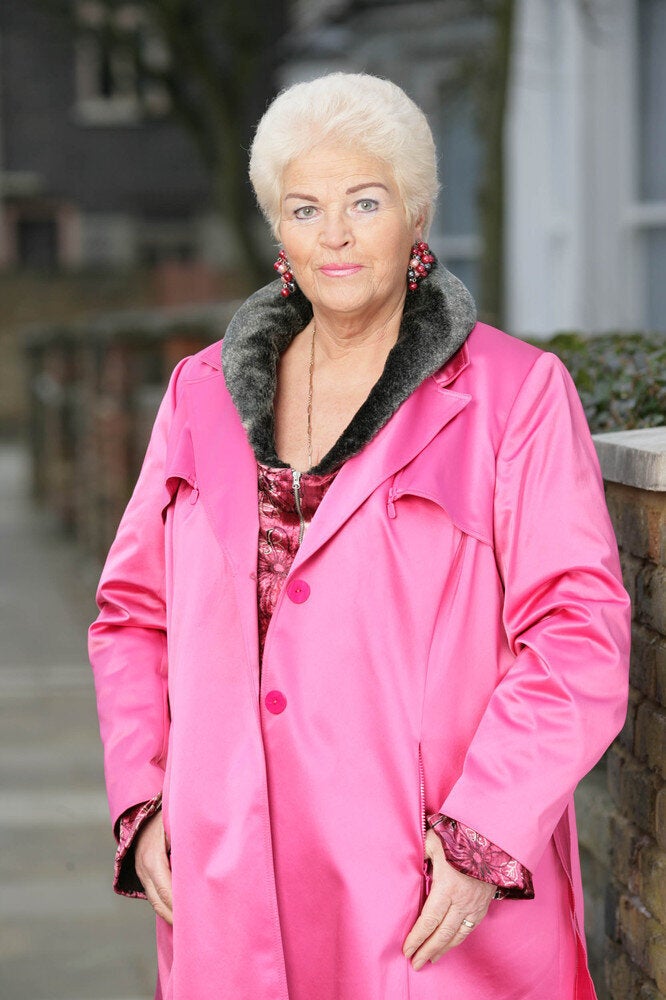 'EastEnders': The Women Of Albert Square
Popular in the Community