Halo 5: Guardians has not one, but two new live action trailers. However, while one will have Halo fans cheering on the series, the other will no doubt have them shouting at their screens.
That's because the two trailers show two very different outcomes; with one posing Halo's lead character Master Chief as a hero and the other, as the villain.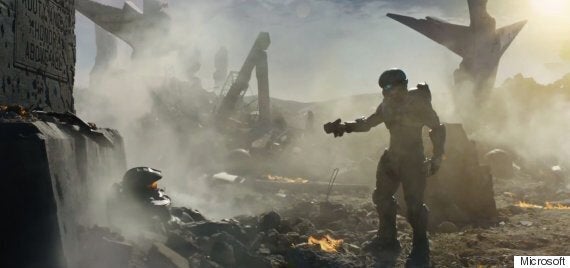 The trailers focus around the two main characters in the game; Master Chief and an intelligence operative called Locke who has been sent to track down the game's lead character after the events of Halo 4.
Controversially, the trailer seems to show two possible outcomes to the story with the first posing Locke as the hero chasing down a misguided war veteran, while the other sees Locke as a power-hungry spy who has obviously taken things too far.
Halo: 5 Guardians has a release date of the 27 October 2015 and as Microsoft's lead game franchise, Halo 5: Guardians will only be available on Xbox One.
Popular in the Community