Some nipple news now, and Amanda Holden has admitted that hers are so prominent that she has to wear covers over them during TV appearances.
SEE MORE:
The 'Britain's Got Talent' judge has said that, over the years, producers have urged her to wear special nipple covers to "calm things down" when she appears on the telly.
Speaking to the Daily Star, Amanda laments: "It's something I have suffered with all my life."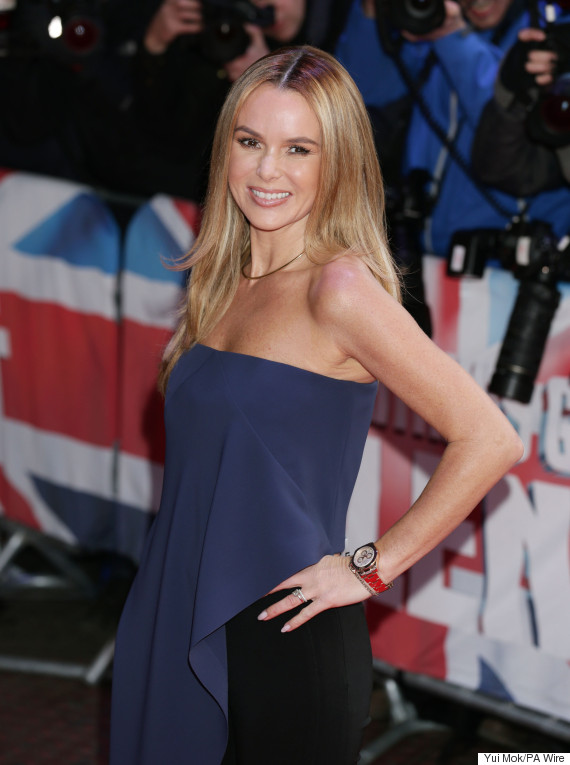 Amanda Holden
Luckily, it sounds as though she has a sense of humour about her errant nipples, recalling a game she and Phillip Schofield like to play when they're on the set of 'This Morning'.
She recalls: "On 'This Morning' I forgot them, and Phillip Schofield found them, and we played a game of throwing them at the wall to see how far we could throw them and how long they stuck to the brick wall."
Well, that's one way to pass the time in the ad breaks, we suppose.
Earlier this year, Amanda proved her nipple-based hypothesis to be true when stepping out on the red carpet at the auditions for this year's 'Britain's Got Talent'.
She is due to return as a judge on the ITV talent show for her ninth series when it returns to screens next month, alongside Alesha Dixon, David Walliams and Simon Cowell.
However, there's every chance that next year - which will mark her tenth year on the panel - could be her last, after she claimed: "I would love to make it to 10 years and then call it a day. 10 years is an amazing feat.
"I want a nice big clock when I leave and some holiday in the sunshine. And a retirement package."
LIKE US ON FACEBOOK | FOLLOW US ON TWITTER