The Little Black Dress - or LBD as it's affectionately known to its friends - has become synonymous with seductive glamour, with style icons such as Audrey Hepburn to Beyoncé slipping into one when they want to make an impression.
But when did this simple garment begin to make a name for itself as a fashion icon it's own right?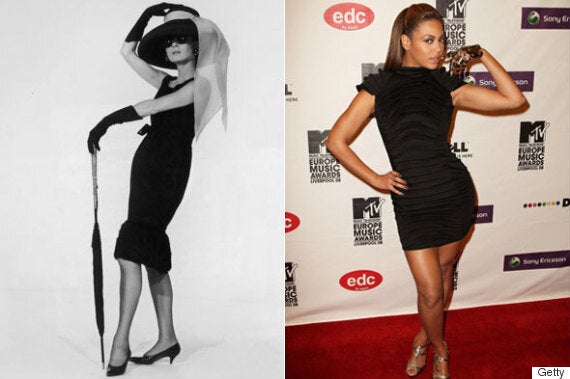 Josh Sims charts the LBD's rise to red carpet staple in the following extract from his new book Icons of Women's Style...
It may not sound like much of a compliment, but when American Vogue compared a dress illustrated on its pages to the Ford Model T car, it undoubtedly was.
Both were revolutionary in their back-to-basics simplicity, and both were, as Vogue termed them, 'attainable': the dress stripped back ornamentation and reinstated black as the colour not of mourning but of sophisticated, elegant fashion (since dye was so expensive, black had actually been worn by Spanish aristocracy as early as the sixteenth century), while the car democratized personal transport.
The comparison was made in 1926, some 18 years after the launch of the car but nonetheless apt: it was the year that Gabrielle 'Coco' Chanel debuted her version of the dress that, arguably, proved to be her greatest contribution to fashion.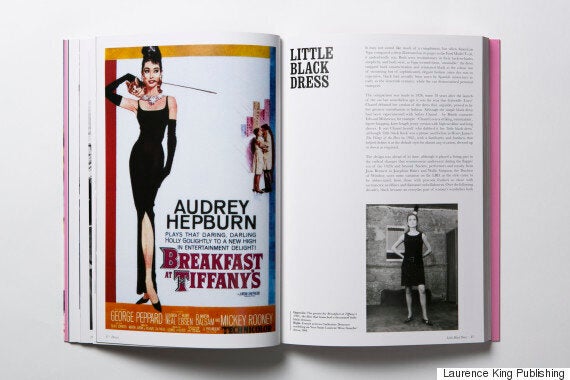 Although the simple black dress had been experimented with before Chanel – by British couturier Edward Molyneux, for example – Chanel's was a striking, minimalistic, figure-hugging, knee-length jersey version with high neckline and long sleeves.
It was Chanel herself who dubbed it her 'little black dress' (although 'little black frock' was a phrase used before in Henry James's The Wings of the Dove in 1902), with a familiarity and fondness that helped define it as the default style for almost any occasion, dressed up or down as required.
The design was ahead of its time, although it played a fitting part in the radical changes that womenswear underwent during the flapper era of the 1920s and beyond.
Starlets, performers and royalty from Joan Bennett to Josephine Baker and Wallis Simpson, the Duchess of Windsor, wore some variation on the LBD, as the style came to be abbreviated, from those with peacock feathers to those with asymmetric necklines and diamanté embellishment.
Over the following decades, black became an everyday part of women's wardrobes both for reasons of practicality, especially the rationing in many countries during World War II, and for its growing reputation as the colour of sexiness – see Rita Hayworth in Gilda.
But the LBD was not to have its greatest, most defining moment until 1961, when Audrey Hepburn wore the style as Holly Golightly in Breakfast at Tiffany's.
Only then did the little black dress undergo a transformation from wardrobe novelty to universal staple.
And this despite the fact that the little black dress worn by Golightly in the opening credits, designed by long-time Hepburn collaborator Hubert de Givenchy, was not that little, being floor-length and worn with evening gloves.
Elsewhere, Catherine Deneuve's dress in Belle de Jour would seal the dress's reputation for French chic. Synthetic fibres made the style available and affordable, and sheer fabrics such as tulle and netting began to be incorporated into the design.
In time, the LBD came to be a term applied to almost any black dress, the graphic directness and blank canvas of the shade, whether in silk, spandex or leather, proving more important than any particular cut.
This was something that Jacqueline Kennedy Onassis recognised, seeing the dress as a means of expressing her love of accessories, notably her signature pillbox hat and outsize sunglasses.
There would, however, be exceptions, most famously the Gianni Versace dress – very low cut, split down the side of the torso and fastened by giant gold safety pins – that actress Elizabeth Hurley wore to attend a movie premiere in 1994.
To see how the look has continued to evolve since the 80s scroll through the gallery below...
Learn more about the history of women's fashion inIcons of Women's Style by Josh Sims, published by Laurence King Publishing, out 4 April 2015.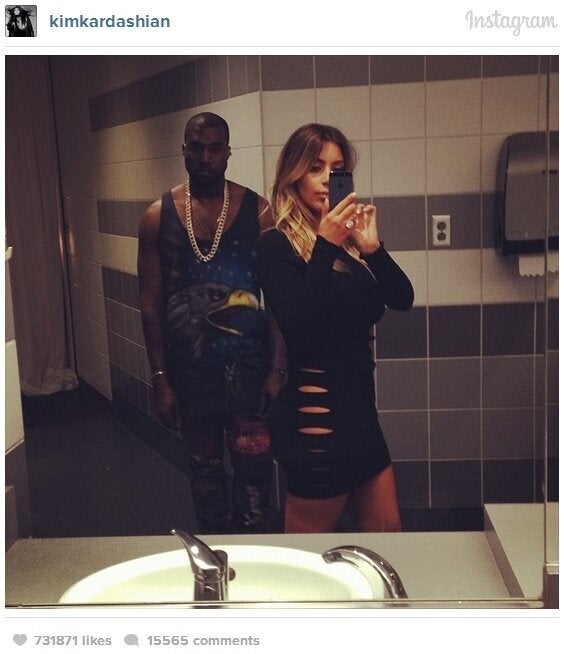 Celebrities In LBDs