Roxy Mitchell makes a shock discovery in 'EastEnders', when she learns that her partner Aleks is planning to pop the question.
However, after patiently waiting for Aleks to get down on one knee, Roxie is left stunned when he doesn't propose - but actually asks her how long she's been sleeping with Charlie Cotton, her sister's husband.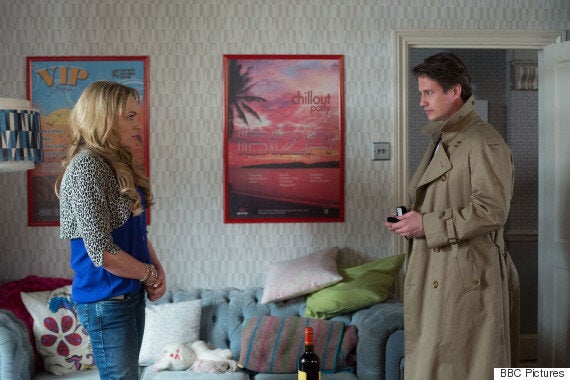 Well, it's not an ideal way to propose...
Roxy and Charlie first go close shortly after Ronnie's car accident, which left her fighting for her life.
Since then. the pair have (unsuccessfully) done their best to put their feelings to one side.
With Ronnie still recovering from the accident, Roxy is determined to make sure Aleks doesn't reveal the truth to the whole family.
Will she be successful? Well, this is 'EastEnders', so let's not get our hopes up…
Watch 'EastEnders' on 14 April to see what Roxy does next.