A devoted dad knew he wouldn't live to celebrate his daughter's future birthdays with her - but still managed to leave a few presents behind.
The retail manager was diagnosed with a malignant melanoma in 2008 just weeks after the couple found out they were expecting their first child.
He had the mole removed but found a lump under his arm one week before Zoe was due to be born. It was found to be cancerous and Bruce started chemotherapy.
When his skin cancer spread, Bruce made sure he wrote enough birthday cards to see Zoe through to her 21st birthday, so he could be there in spirit to celebrate each special day with her.
Zoe has now opened her sixth card and mum Janet continues to be baffled by her husband's resilience.
"When he said it, I remember I felt myself trying not to cry because I knew that wasn't likely to happen and, realistically, five years was probably a best-case scenario.
"Bruce never wanted to know how much time he was likely to have and just wanted to get on with living. But with each bit of bad news that the cancer had progressed further, we knew we were losing time.
"In the end, Bruce's goal was to be there for Zoe's first birthday and he was. But he also made plans for birthdays he wasn't going to be there for.
"While he was unable to write himself by that stage, he dictated what he wanted to say to a friend who wrote the cards out for him.
"He dictated a couple of sentences for each card – things to let her know he loved her and that where he is, he is thinking of her – and wishing her the most wonderful birthday.
"I am amazed he managed to do that – it was so difficult and very draining. But it was important to him and, even though Zoe is young, they are important to her too.
"Bruce found the lump a week before Zoe was due but didn't tell me because he didn't want to worry me.
"When it was confirmed the lump was cancerous, he started chemotherapy. But unfortunately after the chemo, we found out the cancer had spread to his bones and eventually it spread to his brain.
"He had a few spells in and out of hospital and then had a week at the Marie Curie Hospice in Edinburgh, where the staff did an amazing job in helping get the pain he was suffering under control.
"He came home in February and his final goal was to see Zoe's first birthday at the end of March.
"On the day, he was able to get out of bed and joined us in the kitchen where we had party food and a sing-song with friends and family.
"To know he achieved that goal which was so important to him does bring me some comfort."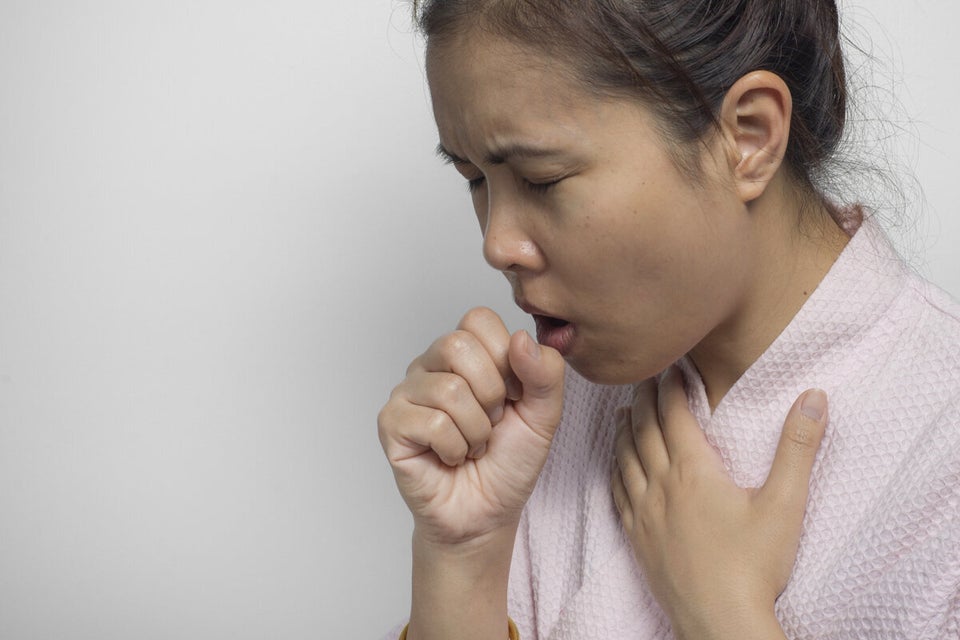 10 Symptoms That Could Mean Cancer
Related