When Adam Richman, known for gluttonous eating challenges on Man Versus Food, debuted his new slimmed-down physique in a naked photo shoot for Cosmopolitan last year, we almost spat out our kale salad.
But now he has another culinary bomb to drop. Richman, the man known for scoffing piles of chicken wings and burgers, has gone vegan and has been for the past three months.
Talk about a man of extremes.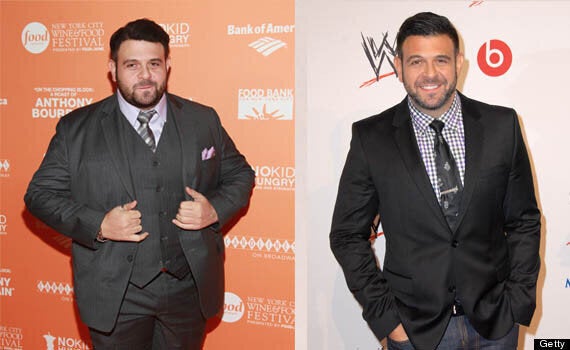 Before and after: Richman lost 70Ilbs last year
The lifestyle change comes as part of his commitment to Soccer Aid, a UNICEF celebrity football match. The charity are working to reduce by half the proportion of people who suffer from hunger in 2015 - and this is his way of contributing.
In an interview with The Independent about his new TV show Man Finds Food, he explained that while his veganism may only be temporary, it has made him rethink how he consumes meat.
"Because I'm training for football right now, I've been vegan for the past three months or so. And for Soccer Aid I went 100% vegan," he said. "Now does that mean I'm not going to have a steak? No I absolutely will when I want to, but it's just about picking and choosing my spots, and when I want to have that cow and I wanna have that bacon, I'm going to make it count, I'm going to make it great quality."
Last year, Richman shocked the world when he shed 70Ilbs and stripped off for a centre spread in Cosmopolitan magazine. But anyone after some quick-fix weight loss tips will be sadly msitaken - Richman's transformation came simply from a adopting a healthier diet and exercising more.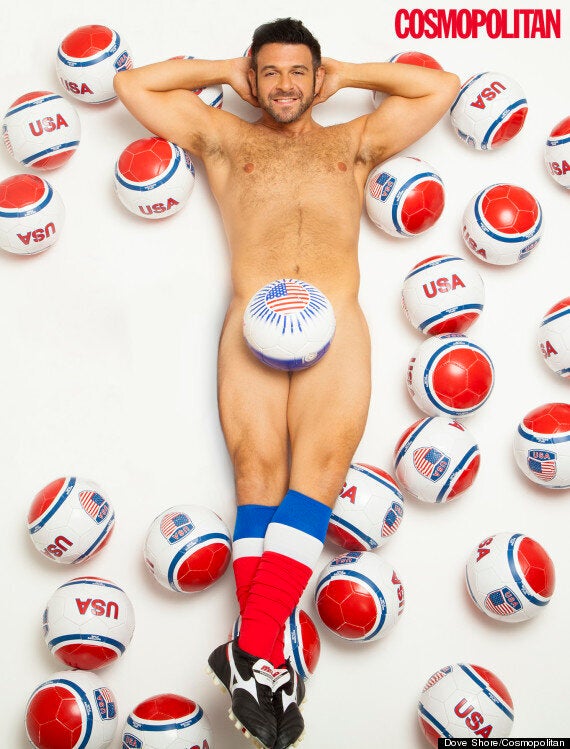 Adam lost the weight by eliminating white flour and dairy from his diet and threw out peanut butter and ice cream - his two favourites - instead buying healthy snacks. He favours eating small, 150-calorie meals every two hours, and now - rather than a ginormous burger, his favourite diet foods include almonds, Greek yogurt and salmon.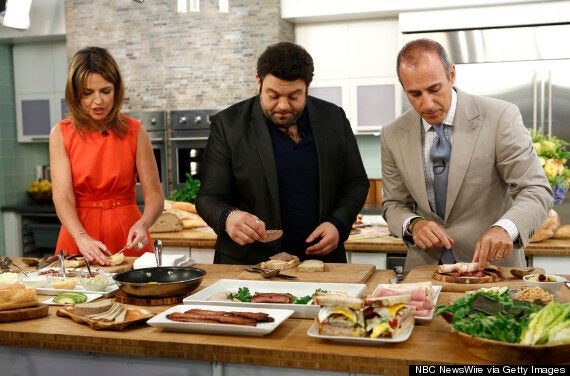 Alongside a diet change he also ramped up his exercise routine from a sedate 30-minute amble on the treadmill to weight training and football practice. He also makes sure he walks 10,000 steps each day.