A couple who are 'desperate' to have a baby have launched a crowdfunding appeal as they aren't eligible for surrogacy on the NHS.
Lauren and Ben Marchant have found a surrogate to carry their baby, but they need to raise money to cover the fertility treatment, as Lauren has been told the NHS won't fund the process because she already has a child - three-year-old Logan.
"It's absolutely heartbreaking not being able to have another child," says Lauren, a hairdresser from London. "It just feels so unfair that through no fault of my own I am now unable to get pregnant and all I want is to give Logan a little brother or sister."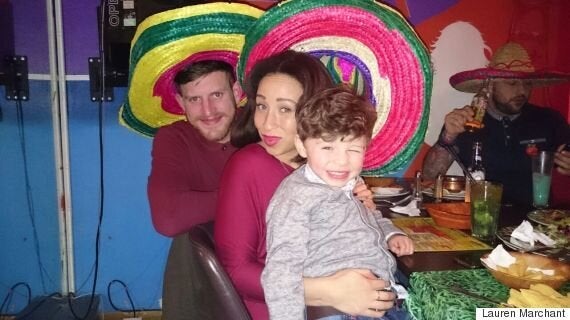 Lauren, 28, had to have an emergency hysterectomy after giving birth to Logan.
"I was unconscious when they had to give me the hysterectomy and I was put on a life support machine for a fair few days. It was only when I came round that I found out what had happened.
"I'd always wanted four children and when I was in labour with Logan the midwife kept laughing at me because I kept saying: 'But I can do this again can't I? I can do this again?'
"She just said: 'Let's get this one out'.
"So following the surgery I wanted to know what my options were pretty much straight away.
"The hysterectomy meant that my chances of going through the menopause early were higher, so when I went for my six week check up after having Logi, I asked the surgeon where I stood with funding for fertility treatment because I wanted to freeze my eggs.
"And she responded with: 'You won't get funding. You've got one.'
"Sat there with a little chunky lad on my lap, six weeks after giving birth and having a hysterectomy to save my life... I can't describe how awful it felt. It was just heartbreaking."
Lauren and her partner Ben, 28, became a couple when Logan was one, and their relationship cemented Lauren's desire to try for another child.
"Ben's my childhood sweetheart. He's not Logan's dad, but we've always been close and we got married last year. He's a fantastic stepdad to Logan, but he's desperate to have one of his own too."
Lauren and Ben researched their options and two years later they decided they were ready to try surrogacy. But at their fertility appointment it was not good news.
"Our fertility appointment was really bittersweet," says Lauren. "We can use surrogacy, but not through the NHS.
"We're really lucky as we've found a surrogate. My aunty has volunteered. She's Logan's Godmother, so she knows the kind of relationship she'd have with any more children we have and she says she wants to help us as much as she can.
"But we've looked into prices and the IVF and surrogacy will cost around £20,000. Trying to get your hands on that amount of money is really difficult, especially when you cut hair for a living."
Lauren and Ben had resigned themselves to waiting until they had saved up enough to afford the treatment, but then a visit to the doctor further complicated the situation.
"We found out that one of my ovaries has packed up on me and the second one is slowly starting to stop doing what it's supposed to do," says Lauren.
"Being pushed into an early menopause is common after of the hysterectomy, but because of my age we'd hoped I'd have a little longer.
"So now I am really worried about time. The frustrating thing is that because we have the surrogate lined up, if we had the money we could be pregnant this year, maybe even in as little as two months."
Lauren describes herself as a private person, so talking about her experiences isn't easy, but she and Ben decided that sharing their story and appealing for crowdfunding was the only way they'd be able to fulfill their dream of having a baby together.
"After the hysterectomy, it took me more than a year to get to the point where I could talk about it without crying," says Lauren.
"It's so personal, but I've spoken to so many people about surrogacy over the last few years and I know this is the right thing to do for my family."
Lauren and Ben, who works for the British Army, have managed to source a lot of the funds themselves, but they are appealing to others to help them get the last of the money together.
She says she knows it is a lot to ask, but she would do anything she could to help someone have a child, and she hopes that others feel the same way she does.
"We're currently in the process of donating my eggs and Ben's sperm to a family that can't have children of their own," she says. "Because even if after all this we're not able to have a baby, I wouldn't want someone else to miss out on the chance of becoming a parent.
"I know what it's like to be a mummy and there is no job like it. It is the most amazing experience and if there's anything I can do to help someone have a child then I'd do it a thousand times over."
To find out more about Lauren and Ben or to make a donation visit their Gofundme page.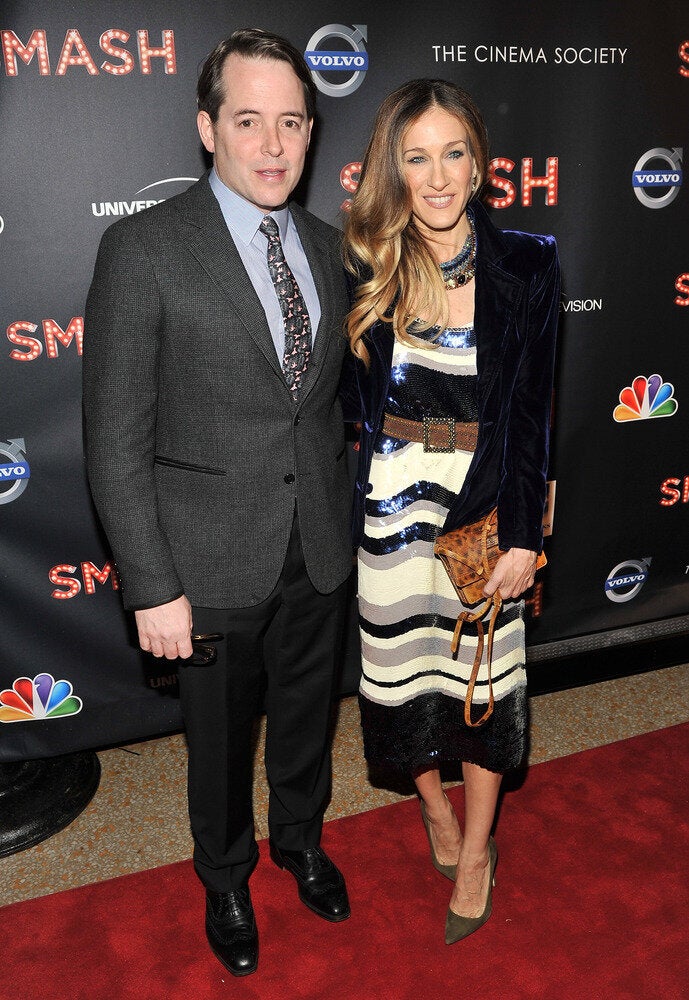 Stars Who've Used Surrogates
Related