While the very serious condition of obsessive-compulsive disorder (OCD) has been much examined and debated in medical circles, there's no doubt the condition has lent itself to some of our biggest film and TV talents as a way to set apart some of the screen's most memorable characters.
DI Joseph Chandler (Rupert Penry-Jones) in crime drama 'Whitechapel' is just one of those whose tireless attention to detail, long after frustrated colleagues are willing to pack up and go home, helps make him the detective he is. His OCD sometimes gets in the way of his work, but generally is seen as a good thing in helping him solve the trickiest of cases.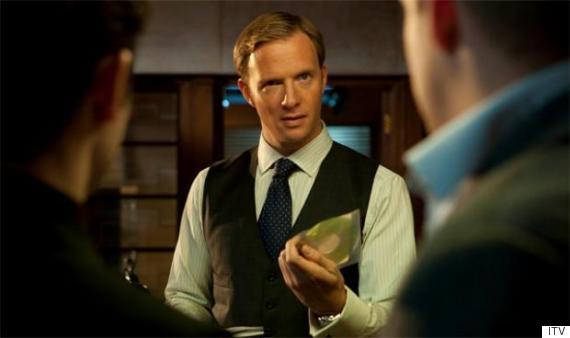 Rupert Penry-Jones plays DI Chandler, a TV character with OCD that both hinders and helps
Detectives aren't the only characters to suffer with the disorder, which we've seen portrayed movingly - who can forget Leonardo DiCaprio as Howard Hughes? - and hopefully is a comfort to those real people for whom OCD is an endless burden. Not forgetting that, in the hands of other comedic talents, it can also be simply very, very funny…
'Whitechapel' Series 1-4 are available on DVD boxset and digital download. Watch the (appropriate) montage below...
LIKE US ON FACEBOOK | FOLLOW US ON TWITTER