Fans were shocked last year when pictures emerged of the emaciated rocker in hospital, following his collapse at home when his kidneys and liver failed. At the time, Deryck was put into a coma by doctors for a week to allow his body to detox and save his life.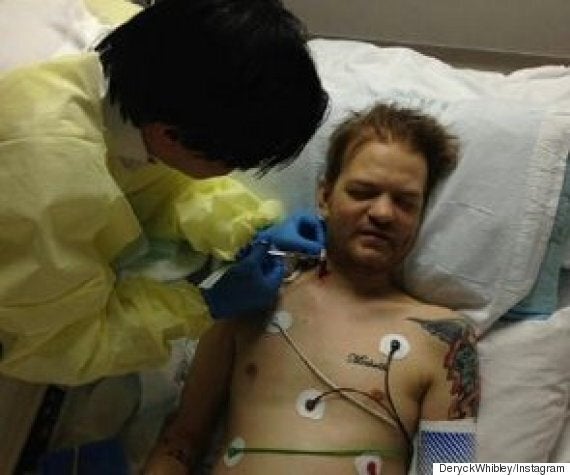 A year ago, Deryck posted pictures of himself in hospital, as a warning to other people
A year later, he reflects on that time in an interview with Vice's Noisey channel, admitting that his alcoholism escalated when he started drinking whiskey in the morning to help deal with hangovers, and to propel him onto stage.
"I still have trouble with my walking, because being in the hospital for that long, everything just depleted. My muscles, everything.
"I couldn't walk for the longest time, and I'm still retraining myself to walk normally. The doctors say it's been going quickly, but it feels pretty slow to me. I am dying to get onstage."
Now, Deryck - previously married to Avril Lavigne - is intent on living a cleaner life, including breaking away from "people who didn't need to be there".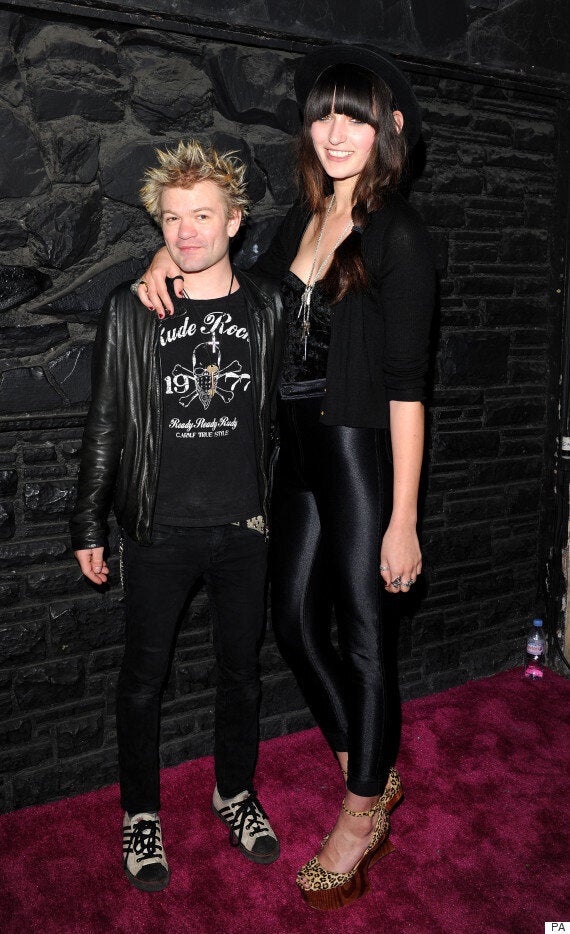 It was Deryck's fiancee Arianna Cooper who discovered him when he collapsed last year and rushed him to hospital
He says instead, "There are so many exciting things now. So many things are new for me. I'd never done anything sober. I've been a hard-partying drinker since I was 17 ... Now there's this whole world out there and things I'm realizing I've never done."
Deryck has also returned to the studio, where he is busy writing a new album. First song off the rank is one called 'God----, I'm Dead Again'.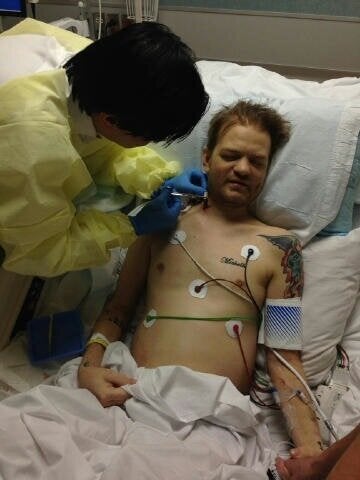 Deryck Whibley