We always thought Gino D'Acampo's name simply wasn't exoctic enough, but that can't be said any more after the TV chef added 'Sheffield' to his moniker.
Gino, or Gennaro Sheffield D'Acampo, to give him his full title, ended up with the northern city as his middle name after allowing the 'Celebrity Juice' audience choose it when he appeared on the ITV2 show.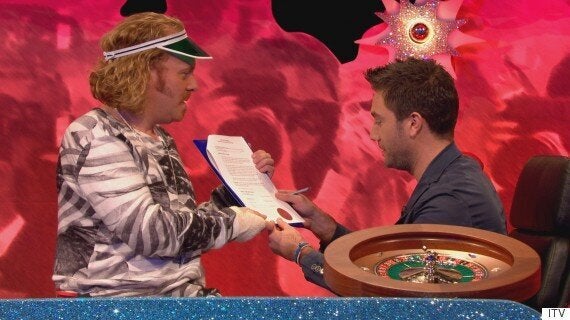 Gino Sheffield D'Acampo signs off his new name
And yes, it's been done by deed poll so he is legally now known by that name.
Host Keith Lemon told the audience: "As we all know, Gino D'Acampo doesn't have a middle name. All you have to do is let us give you one... by deed poll for real."
Given the choice between Keith, Juice or Sheffield, the studio audience cheered the most loudly for Sheffield, which is a shame as we rather like Gino Juice D'Acampo.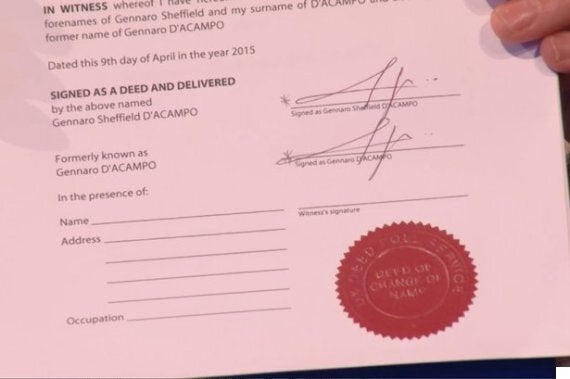 Keith then went on to produce a lawyer with a legally binding deed poll document to make it all official like.
Cue a terrified looking Gino signing the papers and telling everyone: "My wife is going to kill me."