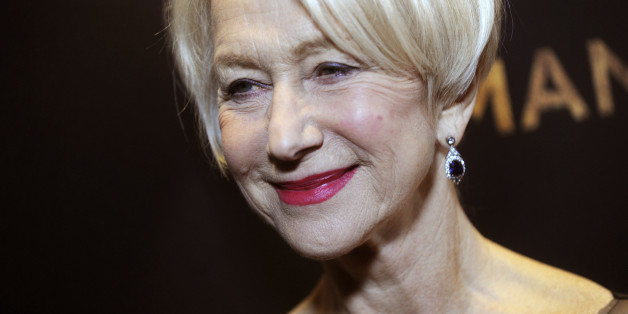 Dennis Van Tine/Geisler-Fotopres/DPA
Dame Helen Mirren isn't just an amazing actress, she's also a kickass feminist.
In a recent interview with The Times, Mirren called for an end to belittling vocabulary that is often used to describe women.
Mirren - who's known for playing women in authority such as Queen Elizabeth II - said words such as "feisty" and "sassy" are an "insulting" way to describe powerful people.
"Only women are feisty. It just makes me gag," she said. "We need new words for female power and funniness and smartness."
The actress was speaking ahead of the release of her new film Woman In Gold.
SEE ALSO:

Bollywood Actress Champions Women's Rights, Gets Attacked On Social Media

Feminist Lingerie Is The Body-Positive Underwear We've Been Waiting For
She went on to remark that the 1970s was a "horrible" time for women.
"I was thinking about the '70s, which, unfortunately, was when I was at my prime, age-wise," she said.
"Men saw that [era] as a sort of, 'Oh fantastic. We can f**k anything, however we like, whenever we like! They're up for grabs, boys!' It was that kind of attitude."
When she's not calling for an end to sexism, 69-year-old Mirren is making us swoon as the new face of L'Oreal.
Last month, she fronted the French beauty brand's 'The Perfect Age' campaign, where she proved to women (and men) that being awesome doesn't have an age limit.
As she said at the time: "Fabulous doesn't count the years. It's the years that make us fabulous."
Could she be any more brilliant?