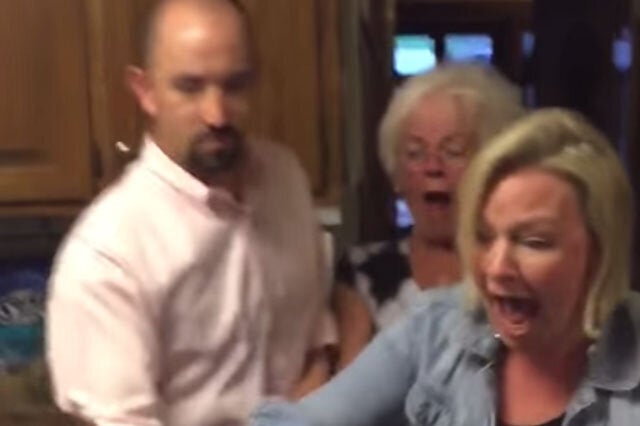 After having six boys, mum Cher Lair was desperate for a girl – and just look at how she reacts when she finds out her dream has come true!
The mum had given up hope of having a girl and still didn't expect her wish to be granted when she fell pregnant for the seventh time.
But in a heartwarming video that has been shared more than 2.5 million times, Cher is seen surrounded by friends and family as her dream became a reality.
Story continues after video...
As soon as she catches a glimpse of a flash of pink, the mum bursts into tears and collapses with joy.
She told local TV news: "Initially, on baby three and four I'm thinking, 'They'll be a girl at some point. They can't all be boys'.
"But after four and five and six, you're kind of thinking, 'yeah, they can'.
"When I cut the cake, I was like are they kidding? Is this a joke?"