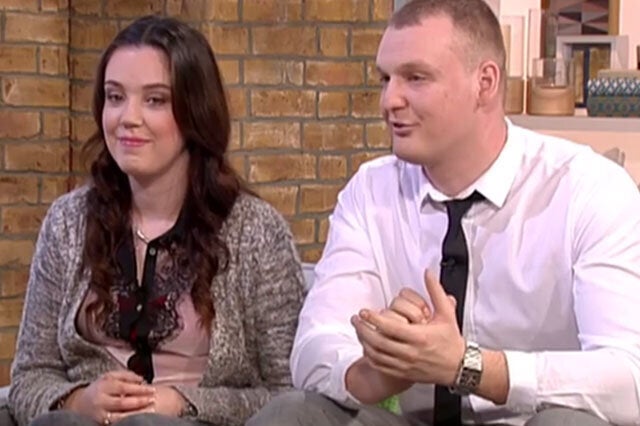 A day after going to the gym, Laura Williams went to the hospital with 'belly ache' and was asked to produce a sample for testing.
She nipped into the toilet and just minutes later was holding baby Oliver in her arms.
She told her astonishing story to This Morning hosts Phillip Schofield and Christine Bleakley who couldn't contain their shock.
Laura described how she had been to work as normal but ended up leaving early because she was 'not feeling too well'.
She said she had no idea she could be pregnant because she was still having periods as normal and was even on the contraceptive pill.
She visited her local hospital where doctors suspected she may be suffering from appendicitis.
Laura said: "I went to hospital and they didn't check my belly at all. I went to take this urine sample and that's when it dawned on me there's something not right.
"I knew something else was happening. I went into complete shock. I'd been in the toilet for a minute, and out popped little baby Oliver."
Thankfully, Laura's surprise bundle of joy was caught after he dropped into her Ralph Lauren jogging bottoms.
She said: "My whole body just shut down for 10 minutes. I was in complete shock."
Her partner Dan Saunders, who joined her on the show, described his amazement as he saw the drama unfold two weeks ago.
He told how Laura had kept the toilet door open so he was able to see the birth, adding: "I just thought 'What was that?' Something just came out!
"I was standing there in a daze and I was thinking 'What's going on?' Everyone was very, very surpised."
Oliver is now out of his incubator and into a cot, and doctors estimate he is now 32 weeks old, although because he came by such a surprise, they can't be sure.