Second-time mums tend to find labour is much faster, with active labour lasting five hours on average, according to parenting site BabyCentre.co.uk. "Your body seems to be programmed. The hormones kick in quicker and progression is faster. It's a little bit like a computer. Your body needs to be programmed first time around.
"The pushing stage can also be quicker because it's your second one. Muscles have been stretched so you have less resistance and you have the ability to push the baby past the birth canal."
Kate went into hospital at around 6am on the day Prince George was born, 22 July 2013, and he arrived 10 and a half hours later at 4.24pm, weighing 8lb 6oz.
The average weight of a baby born close to its due date is around 8lb 2.5oz. Kate is thought to have gone around a week overdue with Prince George.
According to BabyCentre second babies are often bigger than their older sibling and weigh in around 5oz heavier.
George tipped the scales as the heaviest future king to be born in recent history.
His father Prince William weighed 7lb 1.5oz in 1982, while grandfather Prince Charles weighed 7lb 6oz in 1948.
Jokinen said: "8lb 6oz is a good size. If your first baby is a good size, you may stay about the same or slightly increased with the second one. There does seem evidence that boys are a little bit heavier."
However, the jury is still out on whether the second royal baby will be bigger than Prince George as advice site Madeformums.com suggests: "It's common for second babies to be a little bigger than first babies, but there is no hard and fast rule."
Second-born Prince Harry bucked the trend and weighed just 6lb 14oz when he was born in 1984 - 3.5oz less than William's birth weight.
Jokinen adds: "I don't think there is specific evidence. Usually with a second baby you're a little bit busier, with a toddler to look after and you might not take much notice of your diet. You might be eating more. But anybody who has a good diet, it shouldn't affect the baby's size."
"It's about the individual baby."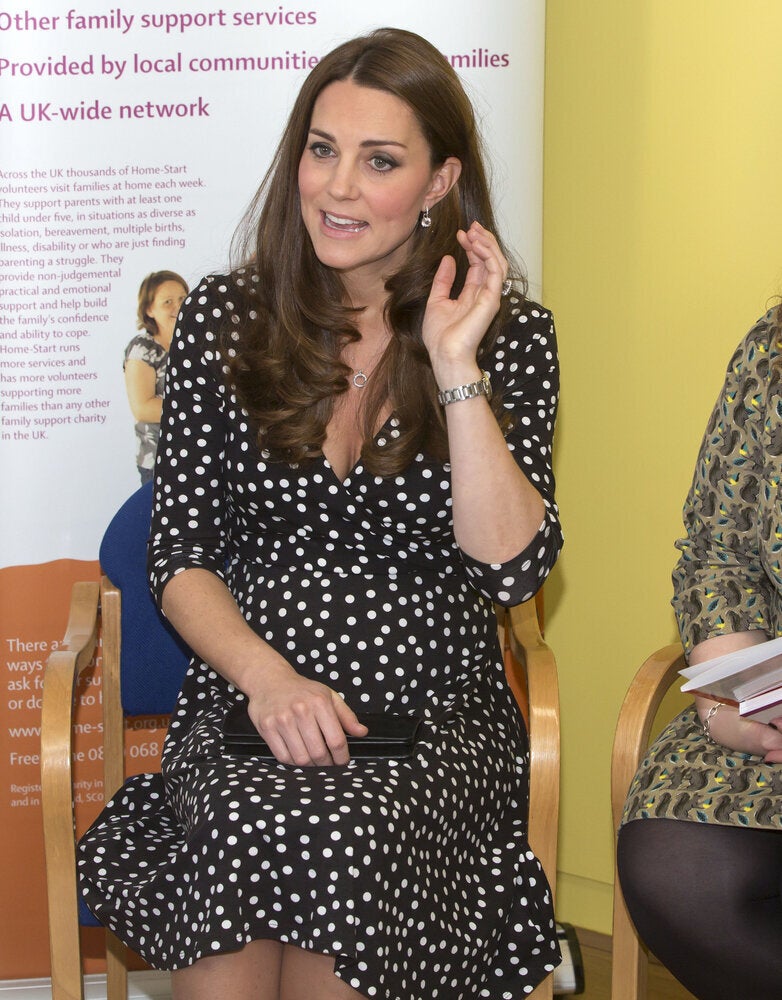 Duchess Of Cambridge's Maternity Fashion