Becks and the three-year-old were spotted cooling off in the sunshine at the Sunset Plaza in LA on Monday.
David, looking every inch the trendy dad in his trademark beanie, sweat pants and hoodie, was seen sharing a fruit smoothie with his daughter.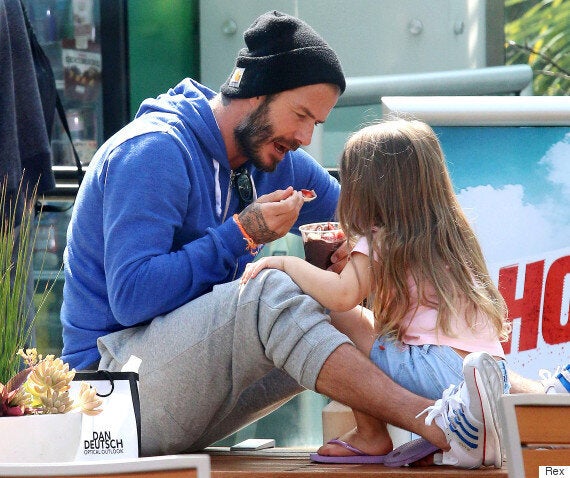 Well, we say shared, but it looked like David was enjoying the treat more than his daughter, who he kept teasing by pretending to offer her a mouthful.
David has previously spoken of his strong bond with Harper, saying: "To have a daughter is a whole different thing. I'm not saying I love my daughter more, but the boys are independent."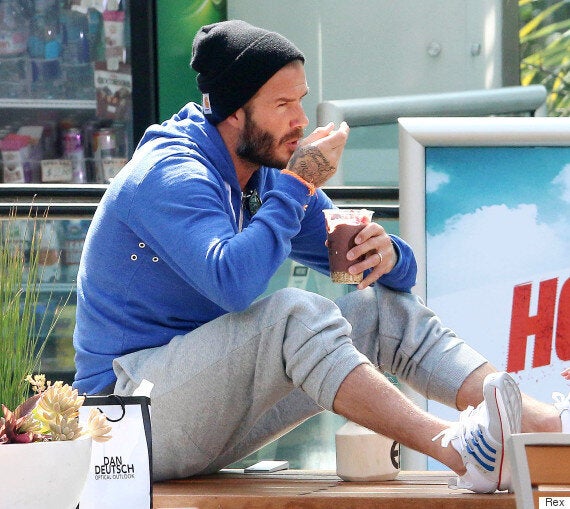 Speaking of his boys, his eldest son Brooklyn is just back from attending the Coachella music festival.
Mum Victoria took to Instagram to post a picture of the 16-year-old lying face down on the couch, which she captioned: "Back from Coachella".
It doesn't sound like David will be quite so keen to allow Harper to fly the nest when she's older, though.
He previously stated: "She's not going out. She's going to be like Rapunzel — up in the tower."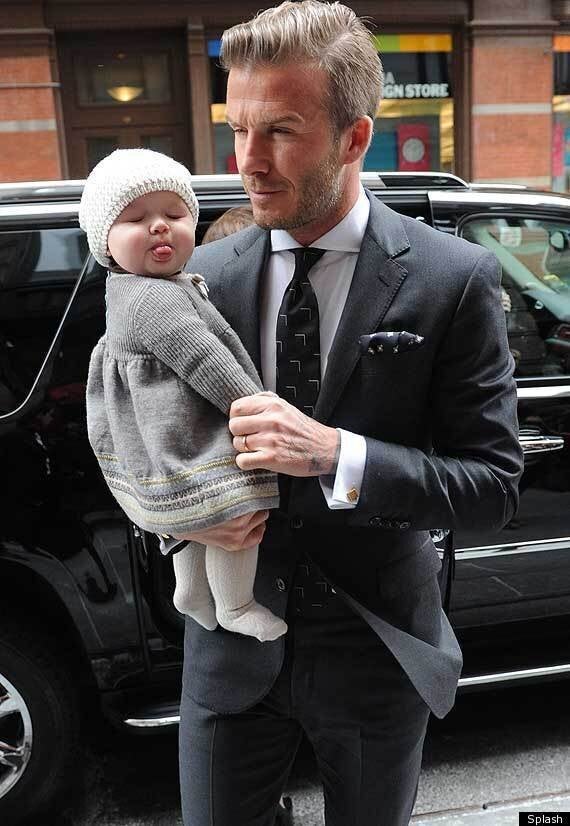 Harper Beckham