Babymoon. One of those terms that will either make your skin crawl and or have you reaching for the credit card, as another MATERNITY MUST HAVE hastily gets added to the to-do list. Either way, callous marketing term or not, any excuse for a cheeky escape from the mundanity of buying breast pads and comparing stretch marks should probably be embraced before the new arrival changes everything.
With Kate and Wills ready to produce the fourth in-line to throne in the next month or two (exact details are still sketchy but Clarence House confirms an April delivery) we're sure the Babymoon is as high on the duchess' priority list as getting a new frock from Seraphine.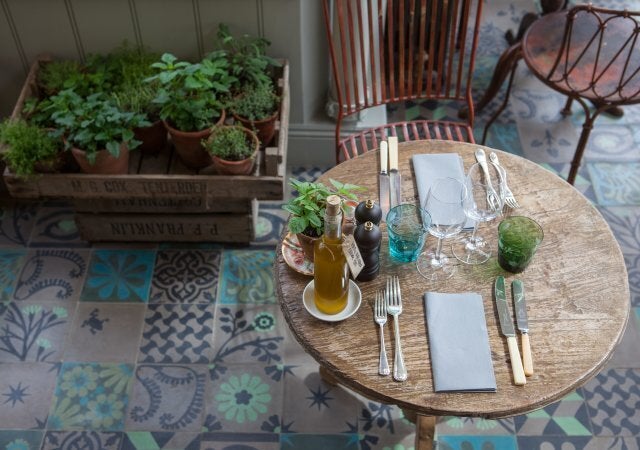 Those wishing to fly to warmer climes after week 28 may be asked to show a letter from their doctor confirming their due date, and the NHS recommends not flying at all after week 37 (or week 34 if you're carrying twins). Sushi and Singapore Slings may be out, but there's still plenty of holiday kicks to be had that are significantly more indulgent than a bottle of Schloer and a foot rub.
For those feeling rather like the preverbal pig on the beach come week 37 of pregnancy, how does some wholesome plot-to-plate dining and a good rub down in the sheep shed sound? The Pig on the Beach offers a signature pregnancy massage (£75 for 60 minutes) that promises to relieve fatigue, aches and pains, and make childbirth a breeze (ok, so the last bit isn't true...). Get the blood pumping with a dip in nearby Studland Bay, and then retreat to your own private beach hut for some (non-alcoholic) sundowners (£50 a day, April to September).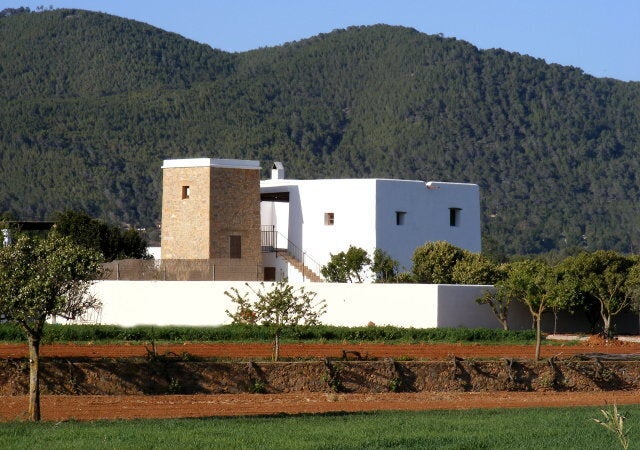 If being an expectant mama and taking your toddler on your babymoon (as opposed to your partner) actually sounds like the stuff of nightmares, then Holy Mama arrives like the elixir to pre-natal stress. Pitched at new mums and mums-to-be on their second, third (or even fourth...?) baby, Holy Mama offers stylish sanctuary in the Ibizan hills, complete with a week's worth of yoga, tailored therapies, cold pressed juices, workshops and childcare. Little ones are looked after from 9am by experienced Montessori-led minders, while mums and mums-to-be are treated to poolside yoga and a communal brunch before mother-baby bonding time kicks in from 12.30-6.30pm. A week's retreat includes a spa pass and pedicure for the nearby Atzaro lounge and after the kiddies hit the hay, mamas can take part in creative workshops and moonlight meditation. But for those who can partake, the lure of wine back at Atzaro may be too tantalisingly close to ignore. When in Ibiza...( £1230 for 6 nights, incl. accommodation, meals, yoga, childcare and spa pass)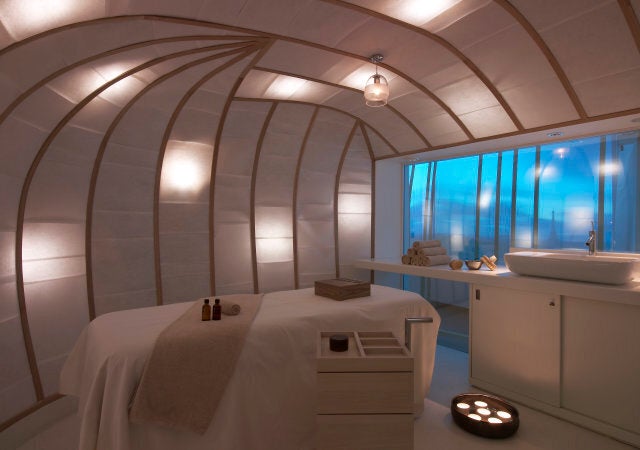 There's no medical reason why you can't hop on a train to Paris, and disembarking on foreign soil will be good for the soul when warmer climes become out of bounds. Coffee, red wine and brie may be out of the question, but there's nothing to stop you main-lining croissants. The Cinq Codet Hotel & Spa is sublimely stylish in an contemporary Art Deco way, and is located in the heart of the Left Bank placing you in easy walking distance of all the major sights. Check-in to The Six Senses Spa for a Mother To Be treatment (€165 for 1hr 20mins) which promises to help you find a deep sense of relaxation, and if you're travelling with your partner why not indulge in a maternity photoshoot? (Ideal if you're bursting to capture your maternal glow in full bloom, terrifying if you've gone full hamster-cheek). Either way, in years to come you'll still look back fondly at that burgeoning belly. Americans in Paris Lindsey and Justin Kent run Pictours Paris - they'll whisk you and your partner around the city to capture you in all your maternal glory, against some of Paris' most iconic backdrops.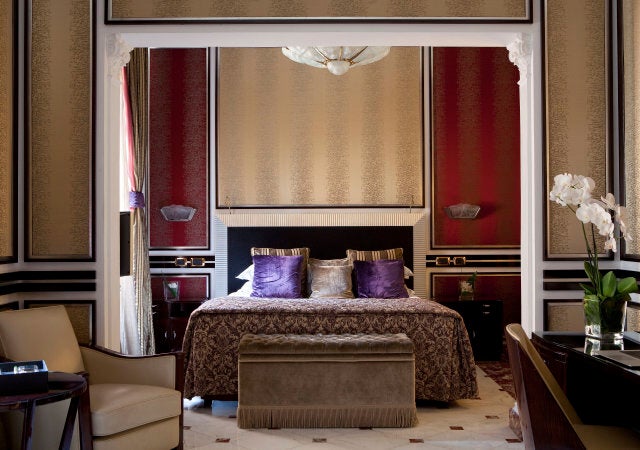 Rome can be hard on the feet, but make the most of the opportunity to refuel on calories (once the first trimester morning sickness has subsided) on all the fresh pizza and pasta the city has to offer. Stay in the lap of luxury at the Regina Hotel Baglioni which is located smack-bang in the heart of Rome's fashion quarter. The hotel's concierge is happy to curate a person-specific itinerary for guests, so you can tailor your city experience to suit your exhaustion levels. The hotel's recently renovated spa provides a sanctuary from all that sight-seeing, and the Maternity Ritual treatment goes straight for the pressure points, tackling the big four of feet, ankles, back pain and cramps with a deep scalp and Ayurvedic massage (€170).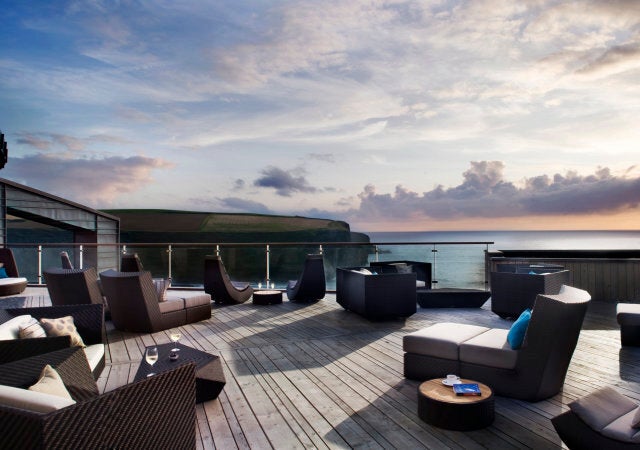 This adults-only resort is the ideal location for enjoying your final fling without having to factor in airports and doctor's notes. Overlooking the stunning Mawgan Porth Bay in Cornwall, the Scarlet offers holistic luxury with strong eco credentials. Renown for their unpretentious attitude to hosting, the hotel encourages the robe-as-daywear-lifestyle and emphasis is placed on cultivating a relaxing, restorative atmosphere; from the reed-filtered outdoor pool to the restaurant menu inspired by fresh local produce. The Create spa experience is tailored specifically for mums-to-be (£210 for 3-4 hours); things are kicked off with an Ayurvedic consultation to determine the best products and treatments for you, before being followed by a full body scrub and massage. Finish the experience in the Relaxation Room where you can swing from your own personal pod, safely cocooned from the outside world. It's quite possibly the closest you'll come to feeling what it's like to being inside the womb. Just remember to ask for help getting in and out, there's nothing becoming about a belly-flopping pregnant woman.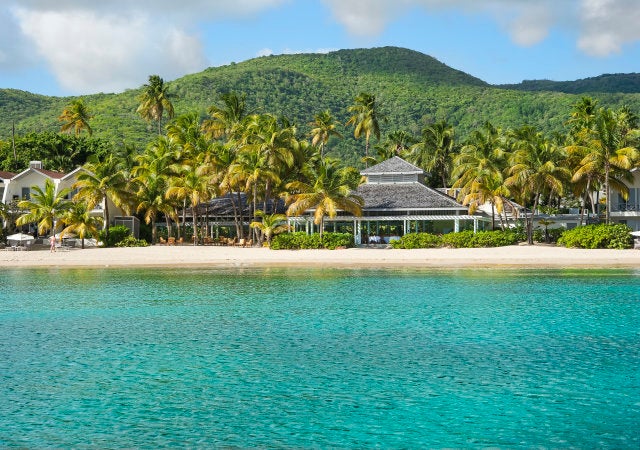 If ever there was a babymoon experience fit for a duchess, then this would be it. Before it gets too far down the pregnancy line, push the boat out with a long haul to Antigua for an all-out indulgent holiday to savour at Carlisle Bay. There will be none of that tedious waiting in customs; guests are vip-ped to the front and set straight on the road to relaxation. Your ocean-fronted Bay Suite comes with your own private butler, who will be happy to mix you a mocktail while you dip your toes in the crystal clear Caribbean. His and hers couples massages in the Blue Spa and a private sundown yoga session, are all part of the Babymoon Celebration package. After some restorative yoga practice kickback with a romantic candlelit dinner for two on the jetty and lull yourself into a false sense of security that nothing ever has to change... (£594 per night, per couple with a 4 night minimum stay).
Related