The Brazilian supermodel has retired from the runway at the grand old age of 34 - after a career that spanned 20 years.
Bündchen took to the stage for the last time on Wednesday 15 April during São Paulo Fashion Week.
Her husband NFL star Tom Brady watched from the front row as Bündchen modelled designs by Brazilian streetwear brand Colccci.
At one point, the buckle of one of her shoes came undone throwing her off balance, but being a seasoned professional she remained standing and made a positive signal with her hands to say she was OK.
Bündchen was later joined on the catwalk by other Brazilian models including Ana Claudia Michels, Caroline Ribeiro and Fernanda Tavares who wore T-shirts emblazoned with Bündchen's face and inspiring phrases written on the back such as "the best is yet to come".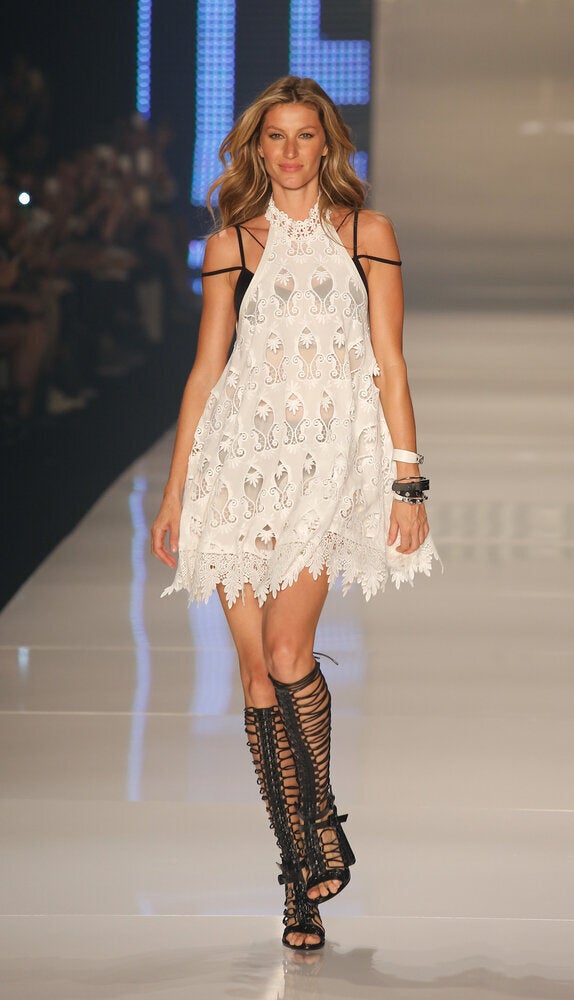 Gisele Bündchen's Final Catwalk
Bündchen recently explained her reasons for retiring in an interview with a Brazilian newspaper.
"Automatically my body tells me if what I do is worth it, and it asked to stop. I respect my body, it's a privilege to be able to stop."
Before the show Bündchen took to Instagram to share a photo from her first catwalk show when she was just 14.
She wrote: "I am grateful that at 14, I was given the opportunity to start this journey.
"Today after 20 years in the industry, it is a privilege to be doing my last fashion show by choice and yet still be working in other facets of the business. #firstrunway #14yearsold"
Scroll through the gallery below to see how Bündchen's style has evolved over the years: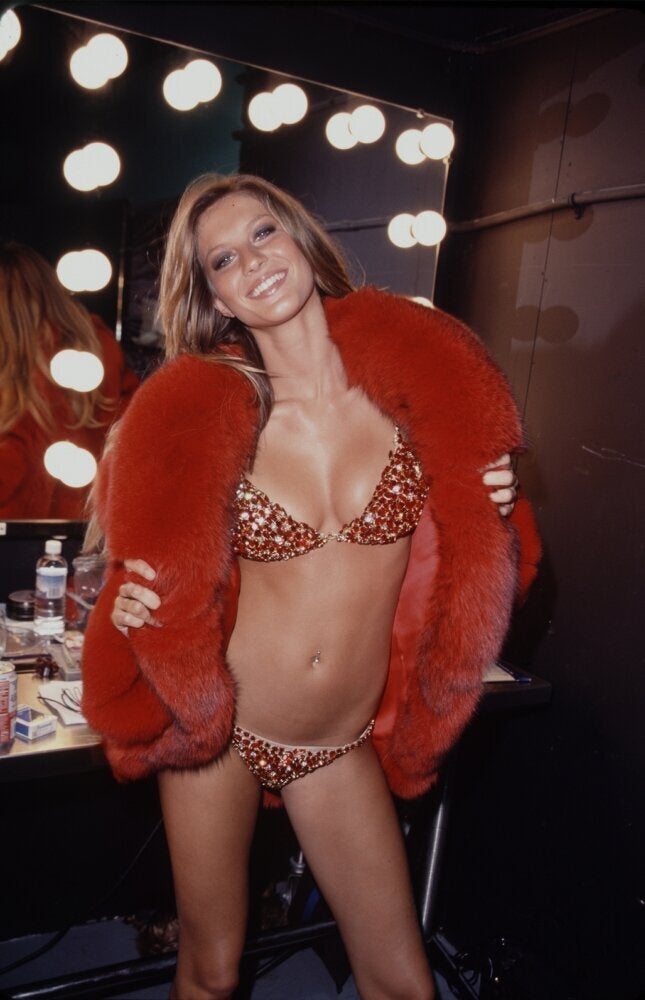 Gisele Bündchen Style Evolution