Regardless, fashion-lovers Burberry's LA showcase got a surprise on Thursday night, when the brand roped in the 'Late, Late Show' host to provide the show's grand finale.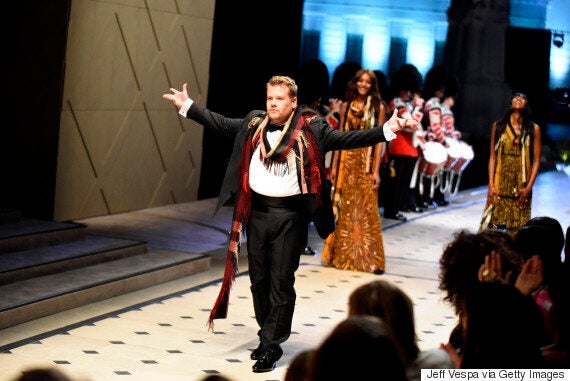 True to form, James proved he's up for anything, and sported one of the brand's iconic scarves for his strut down the runway.
As the presenter sashayed along, Naomi looked on like a proud parent. And laughed her head off with Jourdan Dunne.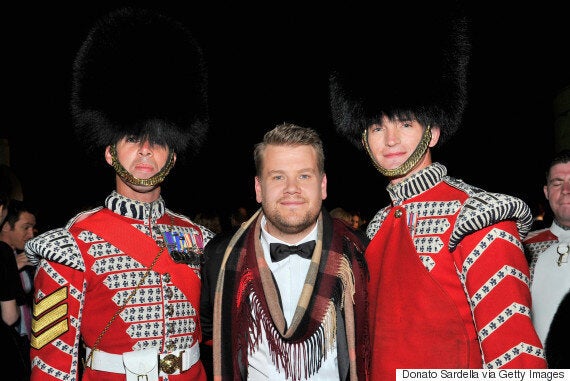 No, the Grenadier Guards' uniforms aren't made by Burberry
Plenty of James's showbiz pals were in attendance to cheer him on, including the Beckhams, who brought all of their kids along to the event.
Since relocating across the pond, James has been a huge hit with fans and critics alike.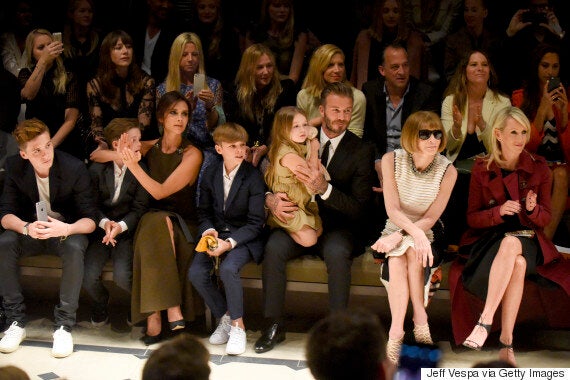 The Beckhams and Anna Wintour sat front row with James's wife Julia
His 'Late, Late Show' has featured a number of superstar guests - including Naomi, Mila Kunis and Jennifer Hudson to name a few - and plenty of his skits have gone viral online.