As Sarah-Louise Platt's secret romance with Callum Logan continues in 'Coronation Street', it was inevitable that the pair were going to get caught eventually, and that's exactly what viewers can look forward to next week.
It's been just like old times on 'Corrie' lately, with Sarah (Tina O'Brien) rowing perpetually with her younger brother, David (Jack P Shepherd), ever since she made her dramatic return to the cobbles.
She's since found the perfect way to get one over on him thanks to her secret romance with his long-standing enemy - and the father of his step-son, Max - Callum Logan (Sean Ward).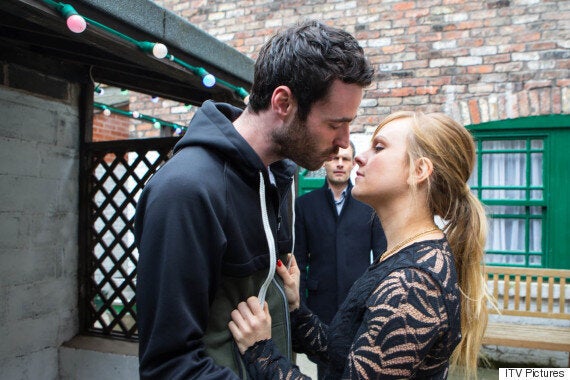 Sarah and Callum share a kiss in the backyard
Next week, when Callum treats Sarah's teenage daughter Bethany to a new mobile phone, she can't resist giving him a smooch in the backyard, but they're accidentally caught by her older brother, Nick (Ben Price).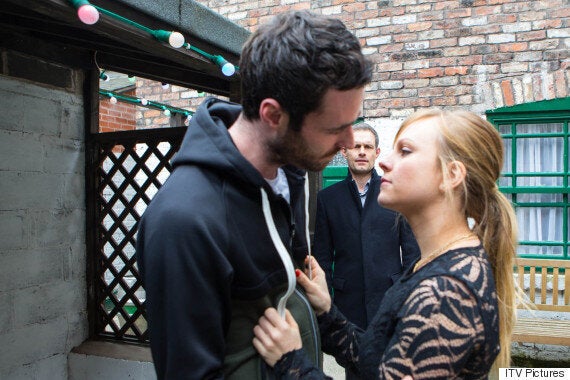 Note to Sarah: If you're trying to conduct a secret affair, try not to do it when you're living at your mum's house with about 12 other people.
Find out how Nick reacts to the latest drama to hit the Platt family when these scenes air on Monday, 27 April on ITV.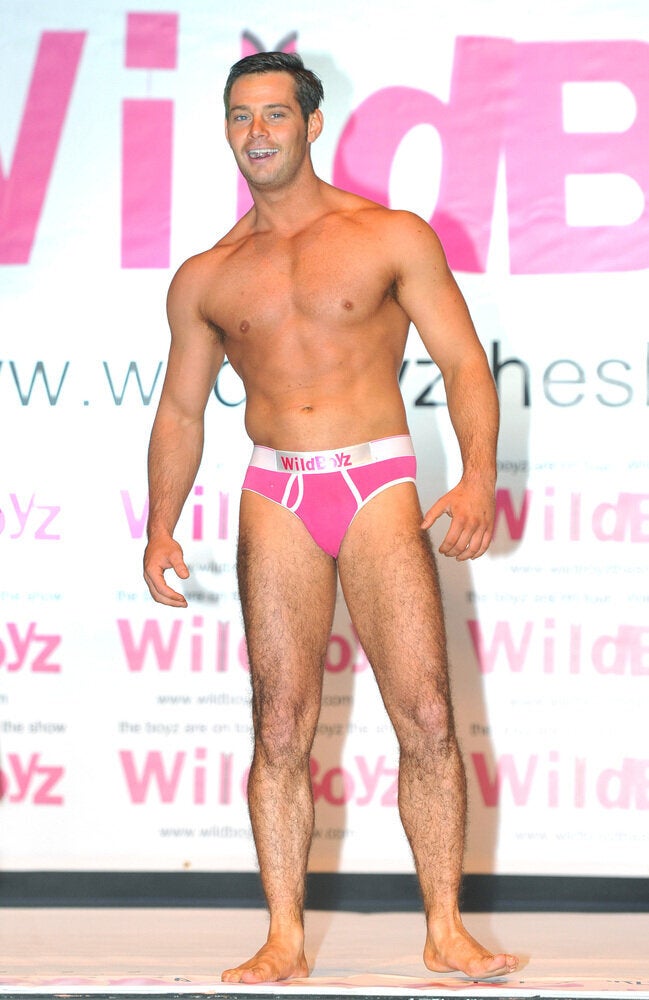 Sexiest Ever 'Coronation Street' Stars