Taylor Swift scooped the Milestone accolade at the American Country Music (ACM) Awards onj Sunday night, and the prize was presented by her mother Andrea.
Before handing her daughter the award, Andrea gave an emotional speech, and there wasn't a dry eye in the house.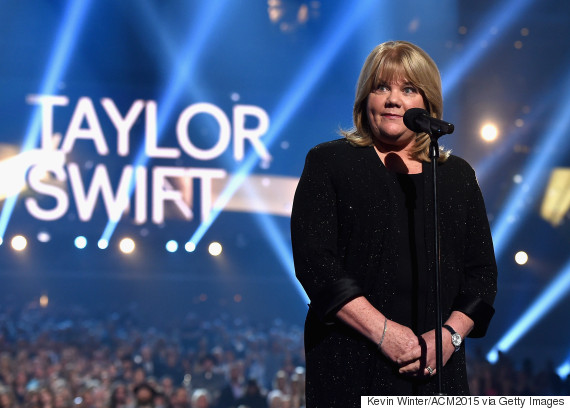 Andrea Swift
"Like many of you with children of your own, I am a very proud mom. So I would like to thank the ACMs for recognizing her in this way and the entire music community for taking such good care of her," she said. "I've watched this milestone artist from the time she was a tangle-haired little girl growing up on our farm filled with creativity, until now preparing for her world tour.
"There was the time she was 17, her dad and I strongly disapproved of a certain young man and rightfully so. She was mad, real mad, and she went to her room and closed the door. She came back about an hour later with a song called 'Love Story'.
"I witnessed a young girl with very few friends who has become a young woman with many. She's learning to stand up for herself and the things she believes in.
"Whether it's being brave enough to explore her musical curiosity and having a voice against those who hate and giving of herself to those in need."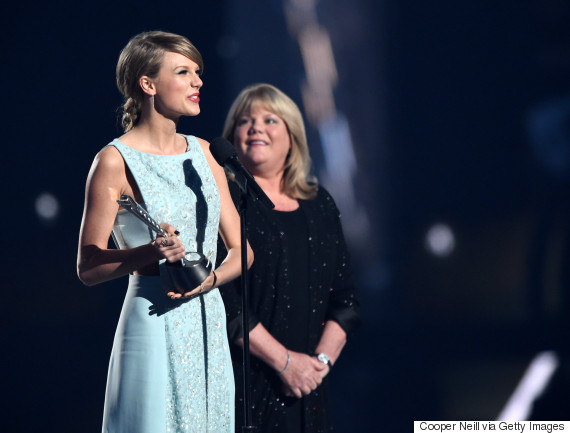 Taylor accepts the award
Andrea's speech comes just a week after Taylor revealed that her mother had been recently diagnosed with cancer.
The '1989' creator shared the news on her Tumblr page, but the details of Andrea's illness will not be revealed.
Andrea is well-known by many of Taylor's fans, and she's famous for picking out superfans at concerts, and inviting them backstage meet the singer.
Taylor's currently getting ready for her next world tour, which includes a stop-off at the British Summertime Festival in London's Hyde Park this June.
Watch Andrea's speech in the video above...
LIKE US ON FACEBOOK | FOLLOW US ON TWITTER