When photographer Alan Lawrence first learned that his newborn son Wil had Down's Syndrome, he was shocked.
Fast-forward 18 months and Lawrence stands corrected. Now, he is determined "to show the world that having a child with Down's Syndrome can be a blessing".
To do so Lawrence, who has five children with his wife Nicki, started a 'Wil Can Fly' photo series, which shows his young son flying through everyday situations. For the doting father, the sky really is the limit for Wil.
"We know as a family that he will be able to do anything he puts his mind to. Wil Can Fly," Lawrence tells HuffPost UK Lifestyle. "He is just like any other kid his age it just takes a little longer for him to reach some of those average mile stones."
The response to the project has been so positive that Wil's family want to create a calendar and donate half of the proceeds to two Down's Syndrome charities in the US: Ruby's Rainbow, which helps people with Down's Syndrome access further education, and Reece's Rainbow, which helps find adoptive parents for orphans with Down's Syndrome.
They have also launched a Kickstarter campaign to fund the project and have a YouTube channel, Bringing Light, which will document how the family interact with Wil.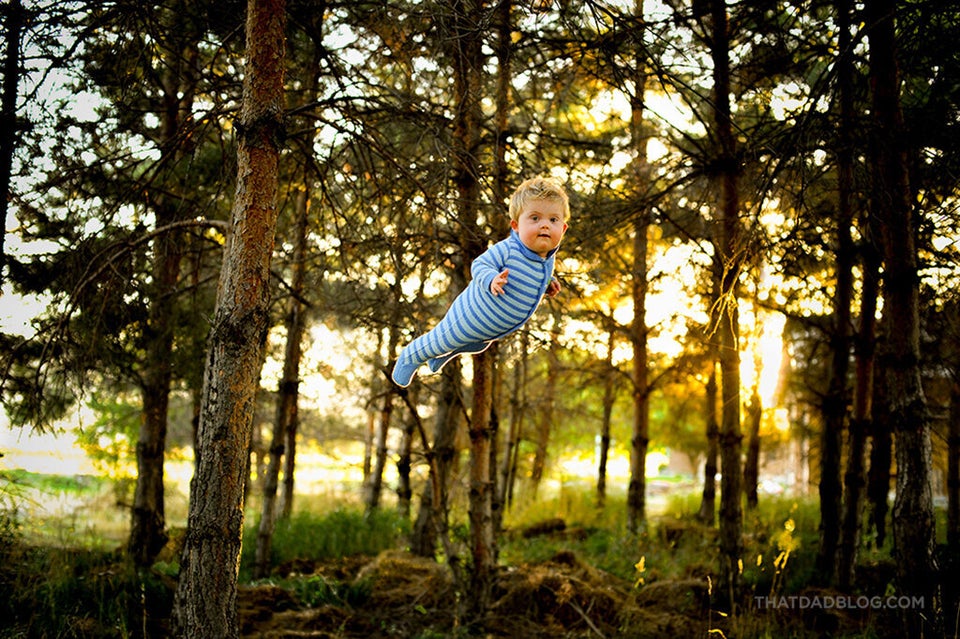 Dad's Photos Of Son Flying Hope To Raise Awareness For Down's Syndrome