If you've ever been to a festival and secretly wished there was a make-shift spa nearby, your request has just been answered.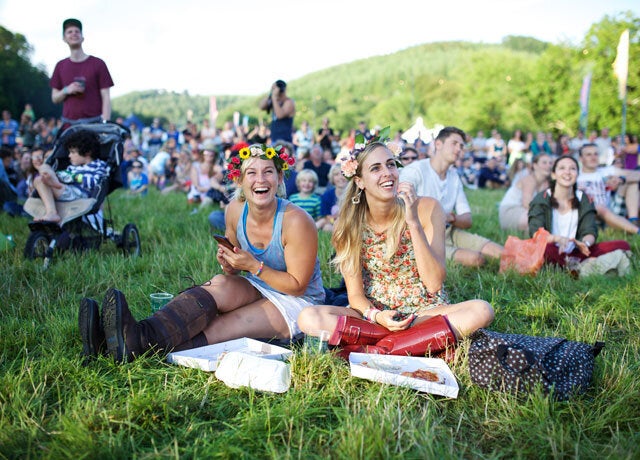 North Devon's Somersault Festival is back this July and yes, attendees will be able to book in for a facial whenever they fancy. It's no wonder the event, organised by the team behind Wilderness, was hailed "the perfect festival" in 2014.
The five-day programme is set to be even better this time round, too. This year's headliners include Laura Marling, Bombay Bicycle Club and Passenger - but it's not just the music that fans go here for. The setting is stunning (it's held in the grounds of the Castle Hill estate). Then there's the festival's real USP - the Wild Wellbeing retreat.
It encourages guests to embrace the outdoors through yoga workshops, acrobatics and barefoot runs. Sounds healthy? It is. In fact, wellness is a priority at Somersault. Massages and meditation classes are also on offer, along with two key festival essentials - eco showers and an organic juice bar.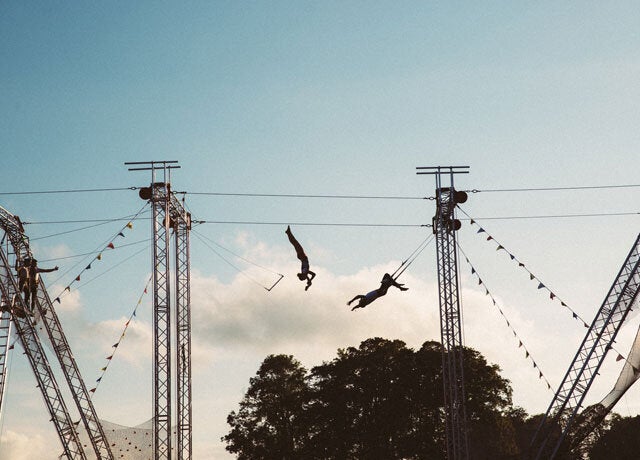 So, why make wellbeing a priority at a festival? Whatever happened to partying hard? We spoke to Colette Crespin, the founder of Wild Wellbeing, to find out more.
Why has looking after yourself become a trend at festivals?
The generation that were raving in the 90s are now more mature. They don't want to just "party hard" - they want to return to work on the Monday or Tuesday feeling rejuvenated, relaxed, energised and not like a walking zombie! We have also noticed the mid-range age group are very invested in their wellbeing, spending their expendable income on attending yoga classes or acupuncture during the week. So, why not offer it to them at a festival as well? We have many people who come and test their wellness tastes in our areas but trying classes and treatments they never would dream of doing in their everyday life.
What's the easiest way for festival-goers to get involved in wellness activities?
We try very hard to inform all our clients of all our classes and treatments on offer through the website offering a pre-booking service. This allows people to plan their weekend around their relaxation or favourite yoga session, without feeling overwhelmed when they get here, with so much on offer.
Some of our content is free to give people a taste. Our meditation classes are very popular and we charge them on a donation basis as we give all the profits to Mind. It's important for us to give back, as well as showing people the urgency of taking care of our mental wellbeing.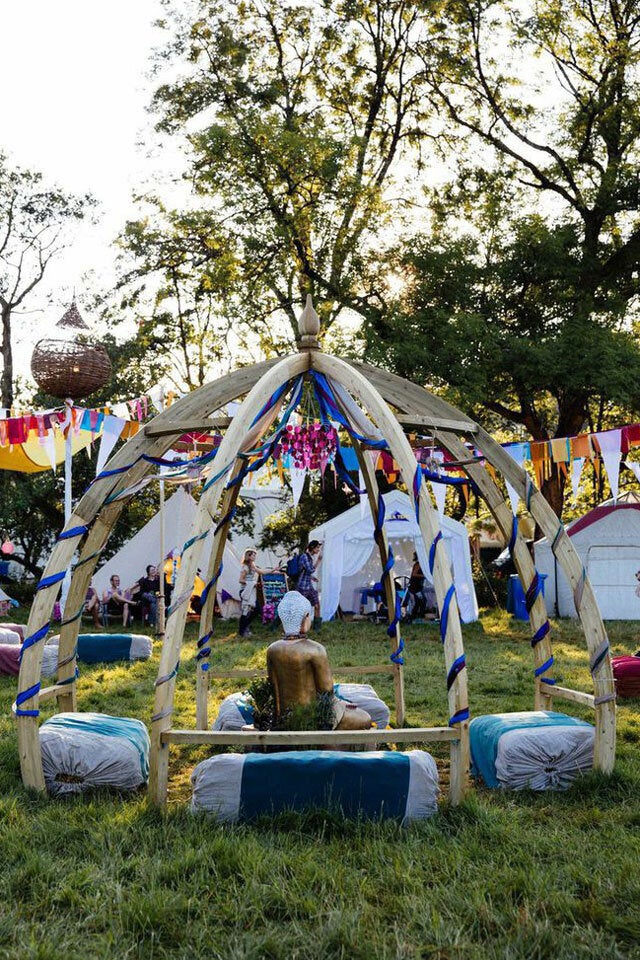 Is it possible to party hard and look after yourself?