Beautiful photographs of a mother with breast cancer feeding her newborn baby have gone viral - for all the right reasons.
The touching images capture the moment a baby boy, who is just minutes old, feeds from his mother's single breast.
Despite the hardships that ensued the mother's cancer diagnosis, her baby boy was born healthy after being induced at 36 weeks.
Murray added: "Baby boy was born ready to prove to the world his strength he inherited from his strong mommy. He latched on to her remaining breast all on his own and the room erupted in so many emotions."
The powerful photographs have since inspired other women to share their stories of motherhood, despite suffering cancer.
One woman, Sera McCorkle, commented on the photos: "Beautiful! Just before I was to schedule my hysterectomy last year because of my ovarian cancer, I found out I was pregnant! I'm due in June and cancer free!"
While Randi-Marie Willman added: "I just delivered my miracle baby 2 weeks ago. Was diagnosed with cervical cancer at 14 weeks."
Meanwhile, Murray wrote: "Breastfeeding is such a sacred bond and this one just makes my heart break and swell at the same time.
"I am beyond blessed to have met and gotten to know this woman and her family, and so honored she asked me to be there to document these precious moments."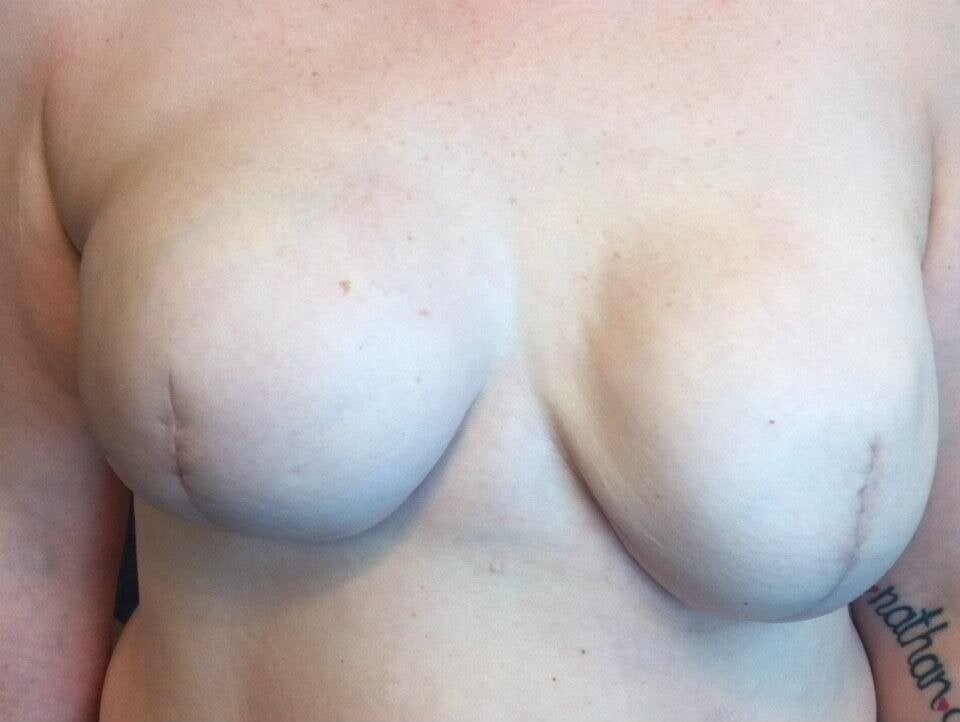 Mastectomy Tattoos