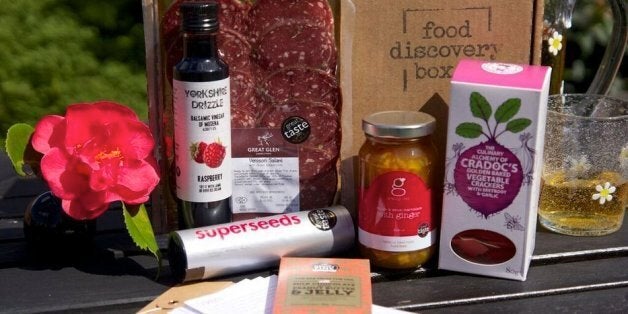 Ever fancied a box of cheese, or chilies? Or how about growing your own (edible) escargot?
For Martin Jarvis and Sarah Jolley, food isn't just a necessity- it's a passion. Describing themselves as "foodies", Martin and Sarah started subscription service Food Distribution Box as a way of helping people find artisan food the shops just don't stock. According to their website, the duo want to provide their customers: "that feeling of finding food you simply can't buy anywhere else & being one of the first to experience something so unique."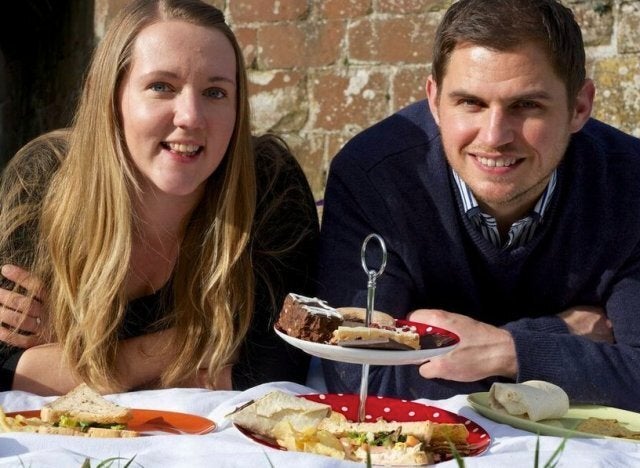 Martin Jarvis and Sarah Jolley
The couple got engaged in 2012, after meeting on a round-the-world foodie exhibition. Instead of spending all their savings on a big wedding however, Martin and Sarah told HuffPost UK they wanted to do something a little different: "We actually used our wedding budget to set up Food Discovery Box, so suffice to say we are pretty dedicated individuals!"
There are lots of things that set Food Discovery Box aside from other subscription boxes, but apparently it's the sheer amount of choice that really makes it special. "Our subscription service is driven by choice, and we are the only subscription box where you can choose the items in your box each month," Martin explained.
"That means you will only be discovering foods you want to discover. It's way more difficult for us, but it allows customers to be driving their decision making."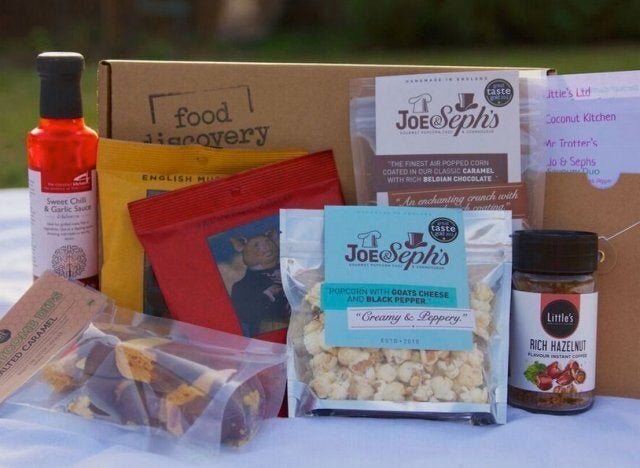 The contents of a Food Distribution Box
With some rather wacky selections, Martin and Sarah's inspiration doesn't rest in the 'typical' choices mot food boxes use. "Our inspiration comes from far and wide, we like to include great tasting staples and feature a few wacky alternatives for the adventurous," they said.
While the choices may be varied, the duo said customers never need to worry about the quality, and they would never send out anything they wouldn't cook for themselves or their friends.
On what advice they would give to other foodies looking to make a career out of their passion, Martin and Sarah said to "just do it".
"The foodie community is great, the producers really help us drive our business forwards, there's a lot of support out there and a lot of good food to explore. So just get involved!"