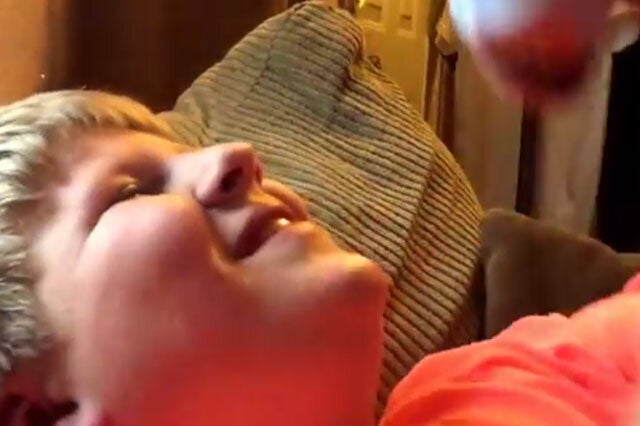 Experienced parents have learned the hard way that there's one thing you should never do with a baby after it's had its feed – and that's jiggle it in the air.
Unfortunately, that valuable life lesson was learned in a VERY messy – and rather disgusting – way by this big brother as he played with his baby sibling.
In a YouTube video that's been viewed more than 140,000 times, what at first looks like a picture of familial bliss turns into a scene worthy of The Exorcist.
Story continues after video...
Clearly besotted with his tiny sibling, elder brother Logan lies on his back as he bounces the baby into the air.
"Var var var," says Logan.
"Squeak, squeak, sequel," responds the delighted mite.
From the mouth of babe spews forth a torrent of milk puke...straight into its big brother's open mouth.
There isn't enough toothpaste in the world for how Logan must still be feeling now!