The BBC's hit drama 'Poldark' came to a tearful close on Sunday evening, with Ross (Aidan Turner) and Demelza (Eleanor Tomlinson) struck by the tragic death of their daughter Julia, thanks to the cursed 'putrid throat' that was doing the rounds.
It had all started so well, with bread-baking, a lilting song and the silhouette of Poldark's big hat.
But the die was cast when Demelza angelically put herself in the Putrid's path by offering to help nurse the sick Francis, Elizabeth and their son. We'd heard earlier how randomly the illness struck - "the weak recover, the strong go under."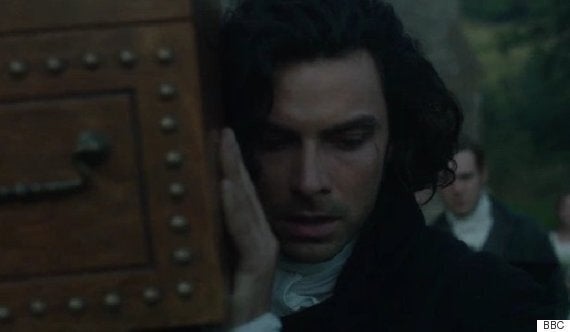 Poldark was devastated by tragedy at home in the final episode of the hit serial
And so it proved, with Demelza somehow surviving the worst of it, but her baby daughter Julia succumbing to the plague. Cue a remorseful Ross looking even more contemplative and determined to restore his fortune than in the previous seven episodes.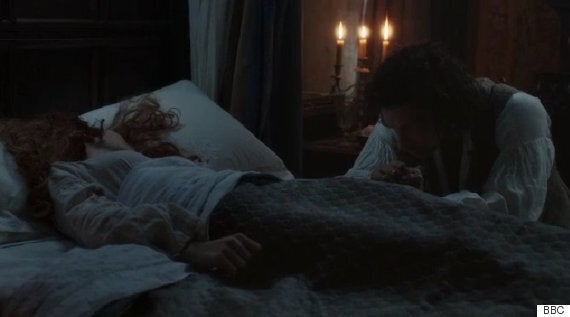 All Ross could do was pray for his wife's recovery
Sometime around these sad scenes, we learned that romantic runaway Verity had been in touch, that Ross's copper fortune had turned to rust, with George Warleggans scooping up the spoils. And finally that Ross was to be charged with murder, following his plundering of George's wrecked show-off ship, and the accidental death of yet another Warleggan, Matthew, a man Poldark had, of course, tried to help.
So, plenty enough to be going on with for Series 2, then - even if, at the moment, it feels like our cheeks won't have dried by then.
Did you enjoy this first series of 'Poldark'? Let us know below...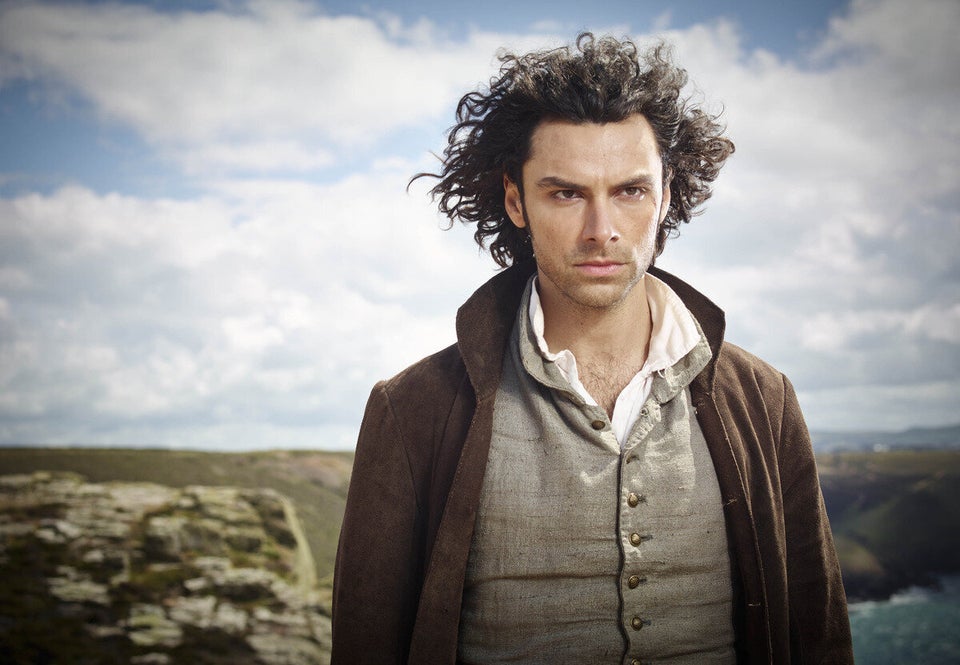 Pictures of Poldark