More than £20,000 has been raised for a British gymnast who is stranded in Spain after she was paralysed from the chest down when she fell 50ft from a balcony.
Dina Amos-Larkin, a 21-year-old student at Surrey University, broke her spine on April 3 when she fell backwards over railings on a hotel balcony while at a four day sports festival. She has been stranded in the country after her insurance company refused to pay to fly her home.
Dina, who has represented Great Britain in trampolining, told the BBC: "It was the final night, I'd had a bit to drink and I was a bit upset because I had some differences with my friends throughout the whole week.
"I was on the phone to my mum later in the evening, I went outside, had a cigarette and leant backwards on the ledge of the balcony."
The student landed on a corrugated roof of a storage shed and severed her spinal cord, broke both her wrists and had two bleeds on her brain.
"I'm paralysed from the chest down. The doctors told me that I very nearly didn't make it to hospital," she added.
Dina's insurers AXA said the claim had been refused due to exceptions in the policy, which included alcohol abuse. "However, we have been assisting Dina's family throughout their ordeal and continue to provide assistance operationally and financially on an ex-gratia basis for her repatriation."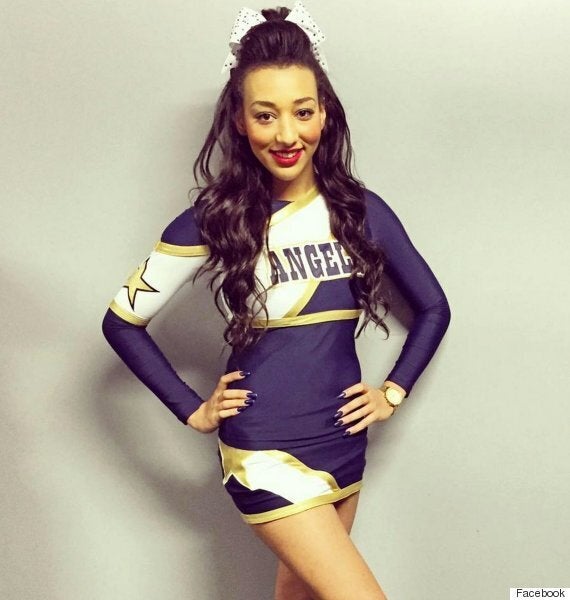 "Dina is an international gymnast, and aspiring Law Student," the page reads. "But most of all she is a daughter, a sister, and a friend to many.
"Her recovery has been halted because the costs of getting her back to the UK amount to over £10,000. And then there's the adaptive care she will need when she is home.
"This page is to ease the financial pressure, which no one should have to face at such worrying times. Without you, we cannot have Dina where she belongs."
Dina is captain of the Surrey Angels cheerleading squad, and her student union is also launching a fundraising campaign to help the talented athlete.