An unaired clip from the 'Britain's Got Talent' auditions left hypnotised members of the audience convinced that Ant and Dec were naked.
SEE MORE:
In Saturday night's show, viewers were stunned (kind of…) by the skills of Princess the 'Hypnodog' and her owner Krystyna, but while we all got to enjoy watching members of the audience falling under her spell, it turns out a lot of the action was cut from the final broadcast.
Speaking to Telly Mix, Krystyna - whose audition with Princess won them both a spot in the next stage of the competition - reveals that as part of her act, she managed to convince one unimpressed audience member, with the power of hypnosis, that Ant and Dec had stripped off.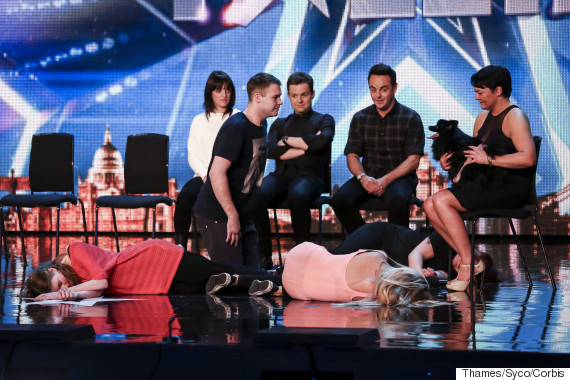 Krystyna's 'BGT' audition
She explains: "[The hypnotised woman] went 'I can't look, it's disgusting', she went mental! She went backstage and was really shouting at them.
"[She told them], 'I watch this programme, I used to love you, my children watch this and you're here naked!'"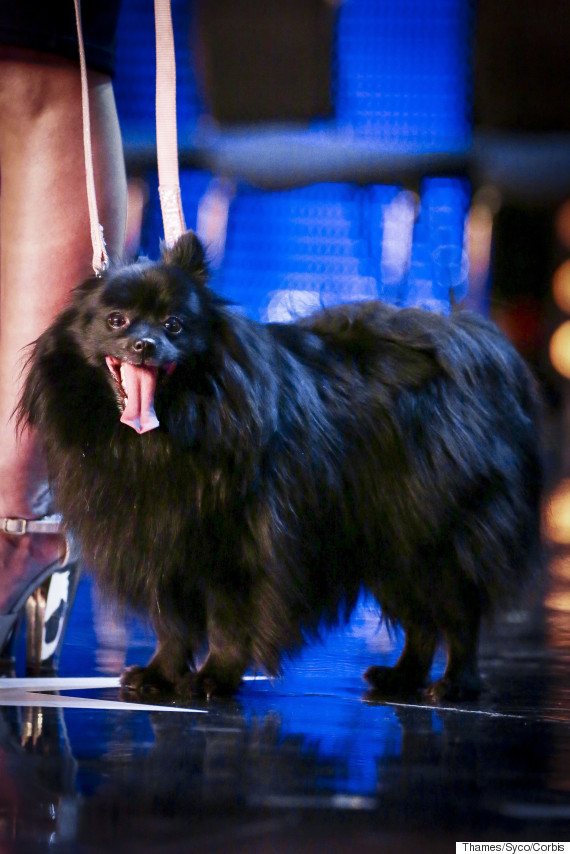 Princess the 'Hypnodog'
Krystyna has also assured fans of the show that there's more of that to come with her next performance, adding: "Obviously all they've seen so far is an introduction to princess hypnotising people, they've not really seen the funny stuff that we do."
Watch the full interview below:
As well as the bizarre powers of Princess the 'Hypnodog', Saturday night's show also saw Amanda Holden choosing her golden buzzer act, giving choir Revelation Avenue a fast-pass to the live semi-finals.
LIKE US ON FACEBOOK | FOLLOW US ON TWITTER