Matt Le Blanc has revealed that he had to film nine episodes of 'Joey' – his failed 'Friends' spin-off – in the full knowledge that the show had already been cancelled and that none of the episodes would be shown on the network.
Matt, whose alter ego 'Matt LeBlanc' suffers a similar fate with his show 'Pucks' in the upcoming fourth series of 'Episodes', tells HuffPostUK:
"We had to fulfill the order.
"I think it was nine episodes of Joey… they were great. I'm going to have to find a way to get those on."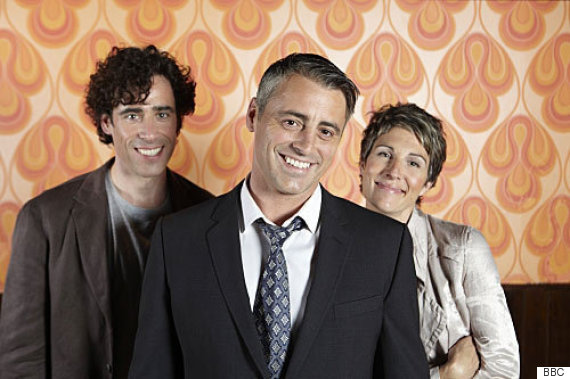 Episodes is returning for a fourth series
He agrees with his 'Episodes' co-star Stephen Mangan, who points out that failure is far more comedic than success could ever be. Stephen points out… "Things going wrong, people being flawed, not being as virtuous and straight up as they could be, that's where the funny is.
"Where are the human foibles to poke fun at in a hit show? And it's also fun to put the star of one of the most successful shows of all time in one of the least successful shows of all time."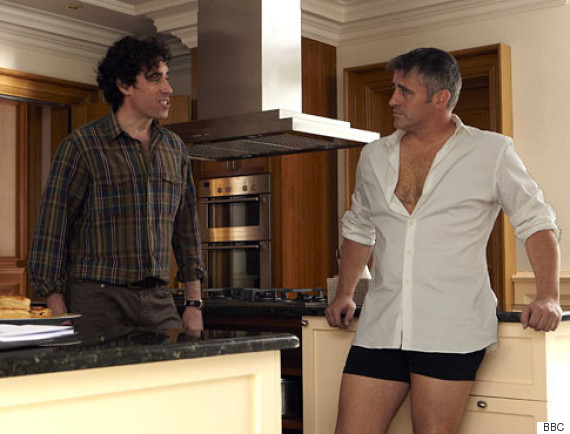 Episodes' fourth series reunites Matt LeBlanc with Stephen Mangan - "the chemistry was instant" says Stephen
'Episodes' catches up with British screenwriters Sean and Beverly (Tamsin Greig) charting their path in Hollywood, with their big star 'Matt LeBlanc' played by the man himself. There's a scene in the first episode of the new series where 'Matt LeBlanc' is bewailing the loss of $32million thanks to a fraudulent accountant, while Stephen Mangan's character Sean is congratulating him on still having $31m to his name.
"The clash of those two things is great. Both sides make sense," explains Stephen. "This is Hollywood in a nutshell. The opportunity to make that kind of money is there, and it's what keeps people in that town working so hard."
Matt Le Blanc agrees with the fantasy it creates.
"You can be down to your last dollar and you can have that audition that changes your life just around the corner.
"You think it's going to change everything and make all the naysayers in your life change their minds - all those aunts and uncles back home who were saying 'What is he doing?'"
'Episodes' will soon return to our screens for Series 4. Trailer below...
LIKE US ON FACEBOOK | FOLLOW US ON TWITTER