The devastating Nepal earthquake has destroyed whole communities and iconic buildings, and the death toll has risen above 5,500 people and will continue to climb.
But amid the tragedy, the work of rescuers pulling people from the rubble shows determination and compassion of those who are helping to find survivors.
Some 11,175 people have been injured in the disaster, and amazing stories of survival continued to emerge - including a boy of 15 who was pulled from the rubble five days after disaster struck on Saturday.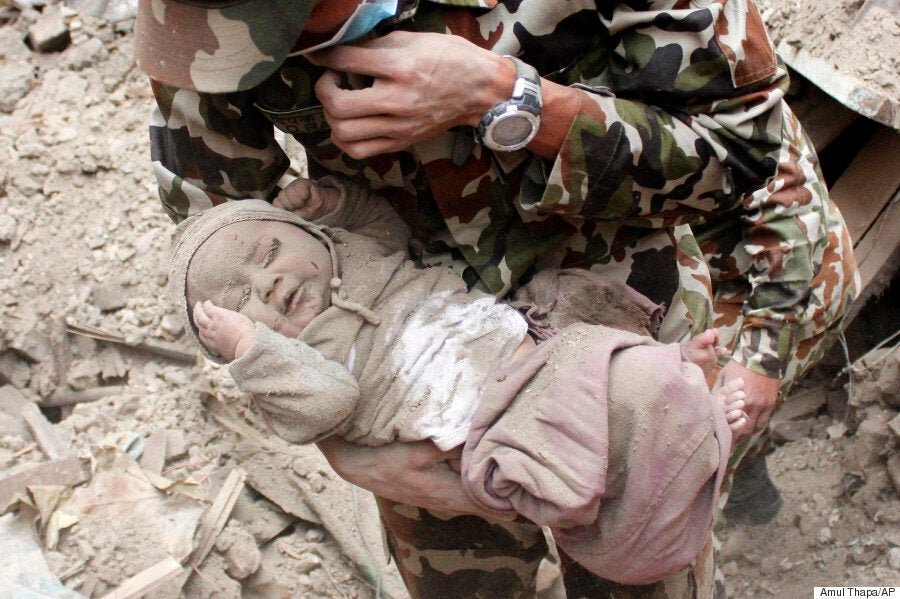 Four-month-old boy Sonit Awal is held up by Nepalese soldiers after being rescued from the rubble of his house
Nepalese rescuers worked for hours to free Pemba Tamang from the debris of a seven-story building which had collapsed in the capital.
These 31 pictures show some of the amazing stories that have emerged as Nepal struggles to come to terms with the disaster: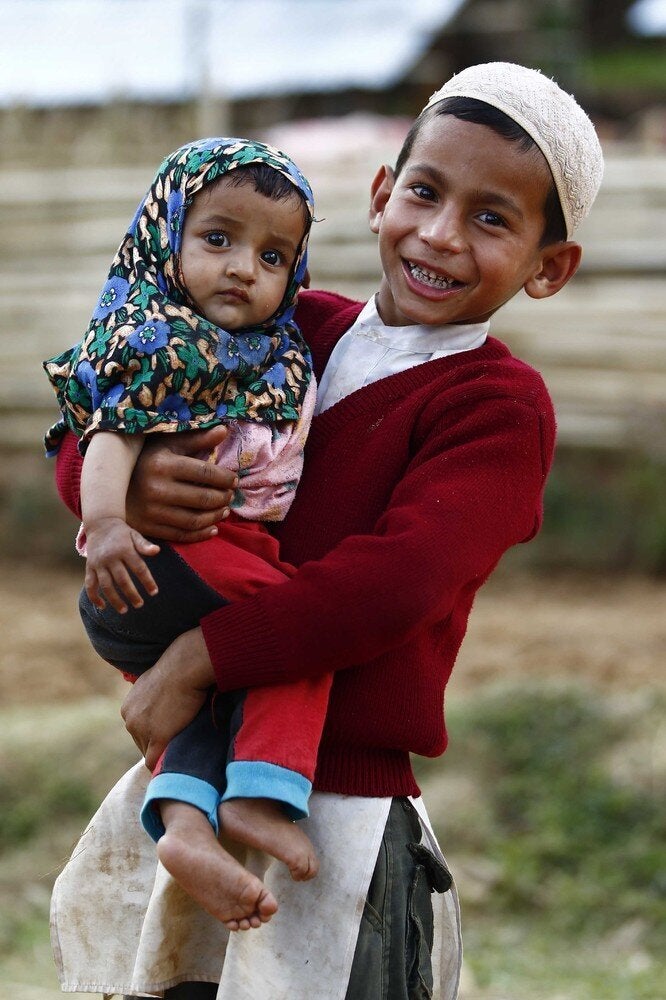 Nepal Earthquake - 32 Pictures of hope from
The Disasters Emergency Committee (DEC) said the British public had now donated more than £19 million to its Nepal earthquake appeal, just a day after it was launched.
DEC chief executive Saleh Saeed said: "People in the UK have, once again, shown their generosity by responding to help those whose lives have been devastated by disaster."
The UK International Development Secretary Justine Greening said Britain is to give another £5 million of support to the rescue efforts.
The additional help brings the total UK response to the earthquake to £15 million, she said.
An RAF C-17 aircraft arrived in Nepal today carrying a team of Gurkha engineers and 18 tonnes of crucial supplies, including shelter kits and solar lanterns.
Meanwhile, Nepalese soldiers from the Brigade of Gurkhas who were marching in London to commemorate their 200 years of service to the British armed forces said they stood by their people following the tragedy.
Gurkha Major Dev Gurung said: "As a regiment and as a nation, we have suffered this natural disaster of unthinkable magnitude.
"Of course, the road will be long but we are very hopeful that we will prevail."
As part of HuffPost's What's Working initiative, we're profiling inspirational people and organisations who are making a positive contribution to society by finding solutions to the world's problems.