A woman with a rare health condition, that makes her bones incredibly weak, has defied doctors who told her she wouldn't be able to walk down the aisle.
Rebecca Dinsdale, 31, was born with brittle bone disease (also known as osteogenesis imperfecta) and, as a result, has broken every single bone in her body.
But on her wedding day, the 'China Doll' bride defied all odds when she ditched her wheelchair and walked down the aisle.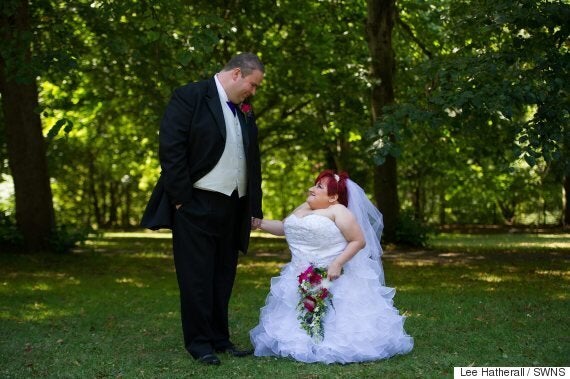 Dinsdale was born with all of her bones broken. Just five days after, she was diagnosed with brittle bone disease.
Doctors told her parents - who called her their 'China Doll' - that she would never be able to sit up, walk or talk and would probably pass away before she reached two years old.
But she remained strong and, despite breaking hundreds of bones (some of which were triggered by something as small as a sneeze), Dinsdale is living her life as best she can.
After spending much of her life in a wheelchair or being propped up by a zimmerframe, Dinsdale left her family and husband-to-be in complete shock after walking down the aisle.
"It was such a special day, one that every girl dreams of," said Dinsdale who is from Weston-super-Mare, Somerset.
With the help of her dad and best friend, the 31-year-old managed to take a few steps down the aisle.
She admitted that the long walk left her "completely exhausted" but she wanted to push herself to the limit to see if she could do it.
Brittle bone disease is caused by a genetic defect which is usually inherited but can sometimes develop spontaneously.
"It is a condition that people are born with and results in fragile bones which can break easily," explains Dr Nitin Shori, medical director of the Pharmacy2u Online Doctor Service.
"Although there is no cure, therapies are available that reduce the risk of broken bones,"
Despite her bravery and strength, Dinsdale admitted that she had to lie down afterwards to recover. But she said it was "definitely worth it" to see the look on her husband and family's faces.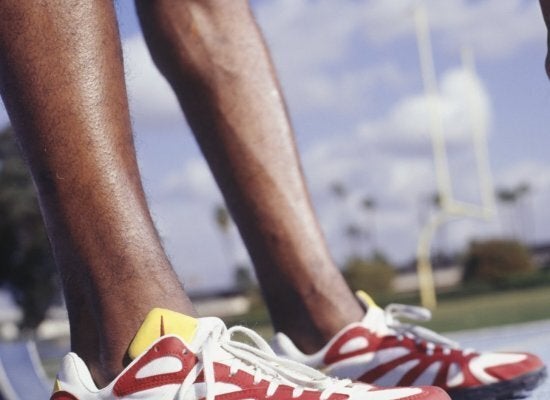 21 Rare Diseases
The 31-year-old was worried that she would never get married, until she met her husband - an IT consultant - on MSN messenger ten years ago.
"There was always a little bit of me that thought people wouldn't want to spend their life with someone disabled," revealed Dinsdale.
But after five years of chatting to Norman online, the pair fell in love and Norman proposed to her in 2011.
On her wedding day last July, Dinsdale wore a strapless, ruffled dress which had been specially altered to fit her and made her feel like a "princess".
She even pulled together the strength to stand up for her first dance, while her husband held her tightly so that she didn't fall.
But despite all of this, she admitted that sometimes she still feels "awful" for Norman because she's not a "normal wife".
But her husband certainly doesn't agree. He added: "It was the most amazing day and I'm so happy to call Becky my wife. I don't see her disability as an issue or as something that affects our relationship. She's perfect to me."