Britney Spears has been forced to cancel two of her upcoming Las Vegas shows, after suffering an ankle injury.
SEE MORE:
The 'Womanizer' singer took a tumble while performing during her 'Britney: Piece Of Me' show at the Planet Hollywood Theatre.
After footage of the fall circulated online, Britney was quick to assure fans she was doing fine on her Twitter page, writing: "Had a little scare on stage tonight with my ankle but I'm OK!"
However, on Friday morning she announced that she had injured herself, and would have to postpone two of her Vegas tour dates while her ankle recovered, claiming it "broke her heart" to have to share the news.
Breaks my heart to share this news. After hurting my ankle last night my doctor

has advised me not to perform this weekend #Heartbroken 😢

— Britney Spears (@britneyspears) May 1, 2015
Luckily, she added that she'd be rescheduling the dates, so fans who had tickets wouldn't lose out completely.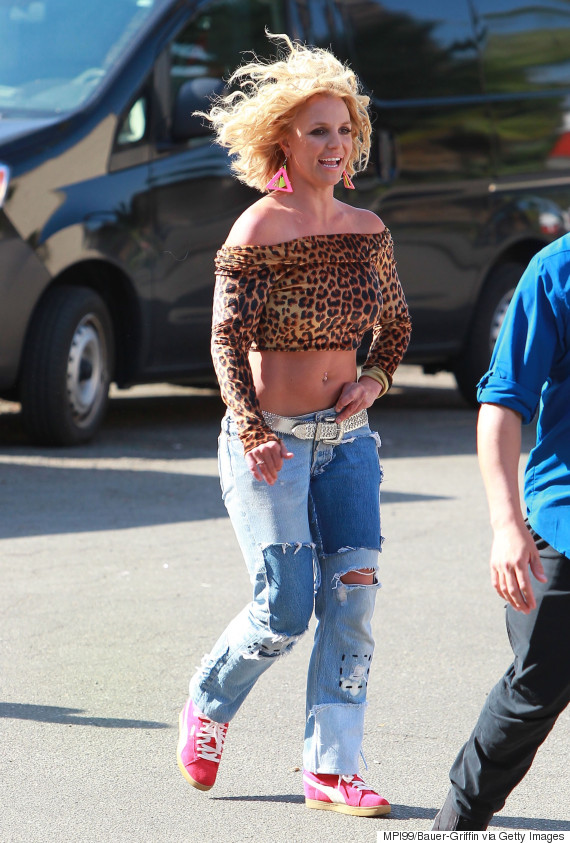 Britney, on the set of her new video
Later this month, Britney will be performing at the Billboard Music Awards, for what will be her first awards show live performance since she took to the stage with Rihanna and Nicki Minaj at the same ceremony back in 2011 - so let's just hope she's back on her feet in time for that.
Brit and Iggy Azalea will be unveiling their new collaboration, 'Pretty Girls', at the awards show, which was co-written by 'X Factor'-winning girl band, Little Mix.
The two have also been spotted filming the song's music video, co-directed by Iggy, which takes inspiration from the sci-fi comedy film 'Earth Girls Are Easy'.
LIKE US ON FACEBOOK | FOLLOW US ON TWITTER