It's been another busy week in the world of entertainment, with more exciting new film trailers coming out than you could shake a bag of popcorn at, and some hilarious telly moments that had us crying with laughter (or just cringing a little bit). Here are five of the top showbiz moments that have stuck in our mind this week…
1. Myleene's Mucky Moment On 'Countdown'
We do love it when a rude word comes up on 'Countdown', and this week's cheeky moment came courtesy of none other than Myleene Klass.
The usually-demure Myleene caused a real stir when she spotted an eight-letter word that definitely wasn't suitable for tea-time viewing.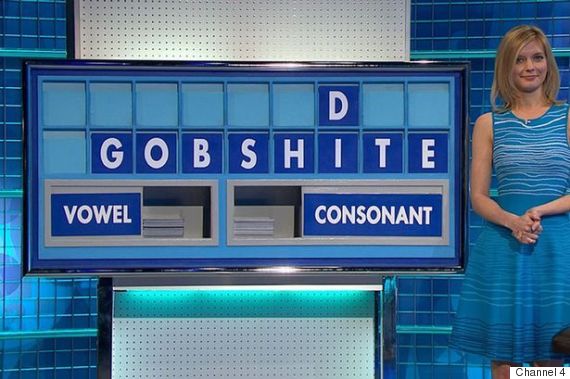 2. Jeremy Paxman Admits Surprising TV Guilty Pleasure
Now that Jeremy Paxman is no longer at the helm of 'Newsnight', he's got more free time to soak up the more high-brow things TV has to offer… which, surprisingly, included 'TOWIE' and 'Made In Chelsea'.
However, he claimed to not be a fan of either after checking them out - though when he confessed his real TV guilty pleasure it was even more surprising.
3. Dale Winton Sparks Concern From Viewers
Dale Winton made his return to 'In It To Win It' over the weekend, but a lot of viewers ended up voicing their concern for him after noticing he didn't quite seem his normal self.
Read what they had to say about him here.
4. Susanna Reid Takes On Protein World
The story everyone's been talking about this week is the controversial Protein World adverts, which have been accused of both sexism and body-shaming, particularly after comments made on the brand's social media page.
When Susanna Reid interviewed the head of Protein World on 'Good Morning Britain', she wasn't pulling any punches, which you can watch for yourself here.
5. James Corden Has Had The Time Of His Life, And He Owes It All To You
James Corden is on fire at the moment - and his 'Dirty Dancing' performance with Idina 'Adele Dazeem' Menzel felt like the perfect way to end the week.
Click here to watch his duet with the 'Frozen' actress, truly the perfect way to kickstart your weekend.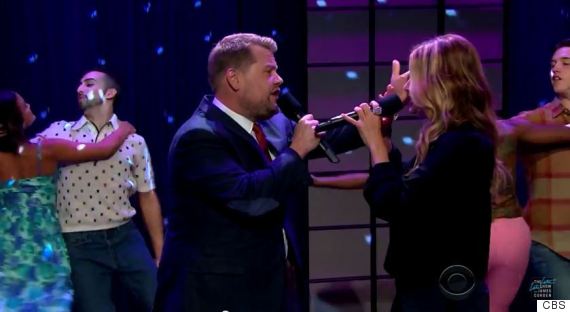 There was also the announcement that 'Big Brother: Timebomb' will be hitting our screens in just under two weeks - check out who's been rumoured for the ensuing celebrity version of the series below...
LIKE US ON FACEBOOK | FOLLOW US ON TWITTER