Marks & Spencer may have been notoriously hit and miss in the style department, but next season looks set to be one of their best yet.
Autumn/Winter 2015/16 sees the British brand nail the must-have trends, infusing simple silhouettes and contemporary shapes with a retro aesthetic.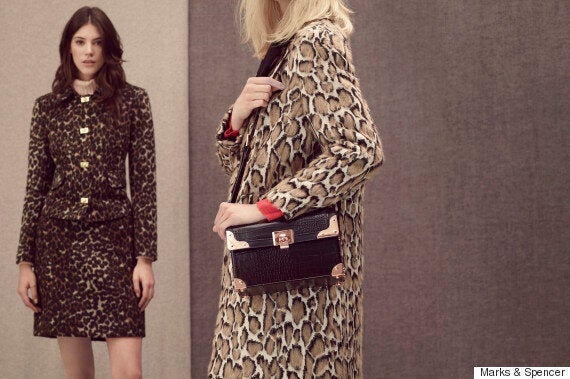 Left: Jacket £59, skirt £35, top £32.50 all M&S Collection. Right: Autograph Coat £129, M&S Collection jumper £14, and Limited Edition Bag £39.50
"The customer wants quality and we've really worked on that with these tactile fabrics," Earl added.
"It's really about layering, so we've got lots of easy throw-on pieces like this double-faced coat. These kind of things are great for the unpredictable weather.''
We're loving the luxe crafted layers and 1970s bohemian feel, the only problem is waiting until September when the collection is available to shop.
Can't wait till then? Read on to see more of our top picks from the range: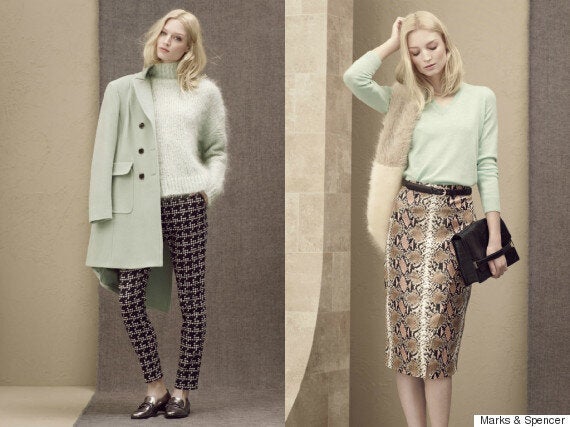 Left: M&S Collection Coat £120, Autograph jumper £69, M&S Collection, trousers £35, Limited Edition Shoes £29.50.
Right: M&S Collection jumper £69, Per Una Speziale skirt £69, M&S Collection belt £9.50, M&S Collection scarf £29.50, Autograph Bag £85.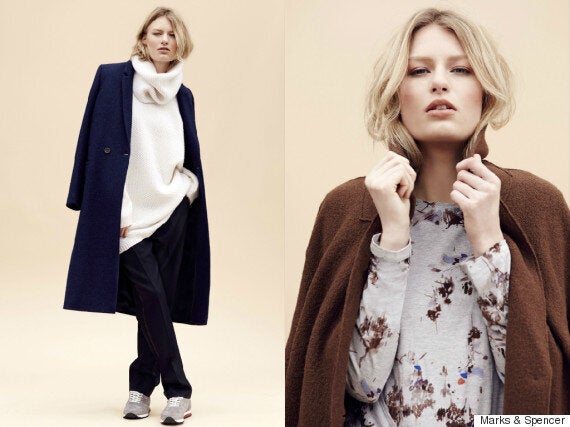 Left: jumper £149, coat £299, trainers £109, trousers £99 all Best of British.
Right: dress £59, coat £179 all Best of British.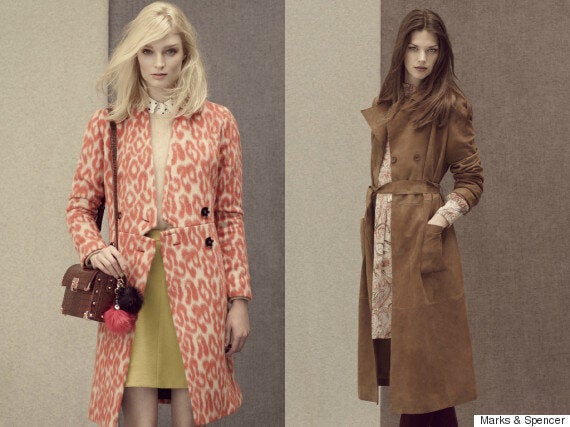 Left: Per Una Speziale coat £159, M&S Collection jumper £69, M&S Collection top £25, M&S Collection skirt £25, Limited Edition bag £39.50, Limited Edition bag charms £8.
Right: Limited Edition Dress £49.50, Autograph Coat £299, Autograph Boot £99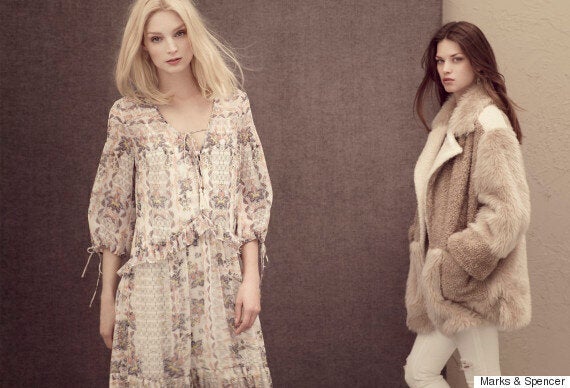 Left: Indigo Collection Dress £59.
Right: Coat £99, trousers £35 all Indigo Collection.
Related