Forget the music, it's P Diddy's new perfume advert that should come with a Parental Advisory Warning.
The controversial advert, which marks the release of his new fragrance 3AM, shows Diddy having simulated sex with his girlfriend and choking her. Yes, choking.
The 45-year-old and his 28-year-old girlfriend Cassie Ventura appear to be playing a very adult (and NSFW) adult version of kiss chase.
Unsurprisingly, the "game" requires Ventura to be practically naked throughout, while Diddy remains in a dinner jacket - until he takes it off to have sex with her at the end, that is.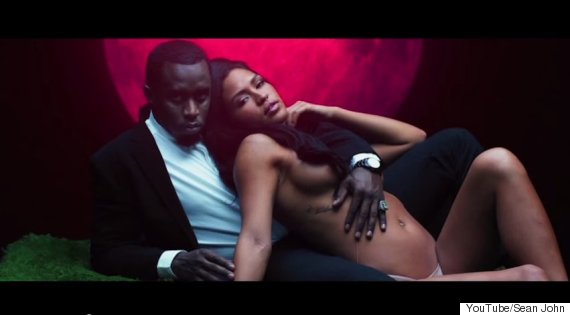 The ad has been deemed too "racy" for TV and YouTube have issued a content warning for anyone wishing to access it online.
"The full-length version includes such provocative images that retailers were concerned about young customers seeing [them]," a source told Page Six.
"The required edits almost delayed the [fragrance] launch," the source continued. "In an attempt to bypass the censors, Combs tried to get the commercial [out on cable channels], but it was still deemed too racy" by the networks.
Diddy defended the ad, obvs.
"I think if people hear about the video, they're going to hear that it's racy and provocative, but I also think they're going to hear people say that it's beautiful," he said. "That whole interaction has nothing to do with sex as much as it has to do with love. My concept is that love is the new sexy."
If you thought that P Diddy's 'Unforgiveable' perfume advert was a bit close to the mark.
[H/T Jezebel]