'Diana' author Andrew Morton called it, on record last September predicting that William would be calling his second child, if it were a girl, by the names 'Elizabeth' and 'Diana'.
This week, he tells HuffPostUK: "There will have been a sharp intake of breath at Buckingham Palace when William trotted over and announced that he'd picked Diana.
"William is his own man and has steered a tricky course that acknowledges his royal heritage, without forgetting the place of his mother in his life and that of the nation."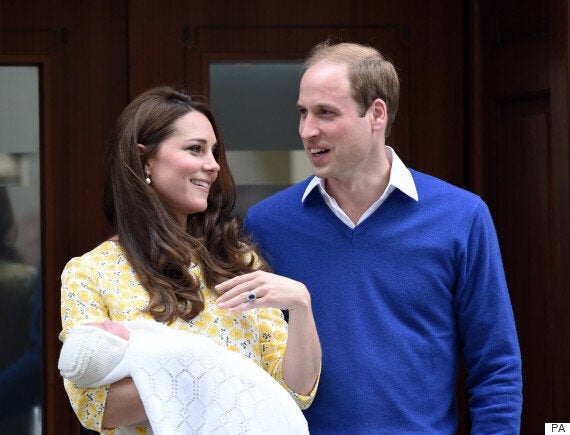 William and Kate introduced baby Princess Charlotte Elizabeth Diana to the world on Saturday
Andrew Morton remains clearly an avid follower of the goings-on behind the royal gates, despite now living in LA and nearly two decades having passed since his intimate biography of the Princess of Wales – charting her nightmare realisation about her marriage and life at court – caused such ripples and precipitated the couple's separation after years of whispered speculation. Today, he chuckles on that era, saying simply, "I don't think I'm at the top of list for impending knighthoods."
More recently, he's been concentrating once again on a chapter full of turmoil, intrigue and behind-the-curtain whisperings, only this time from nearly a century ago, when a royal romance threatened to turn the Establishment on its head and, worse, run the risk of a United Kingdom under Nazi influence.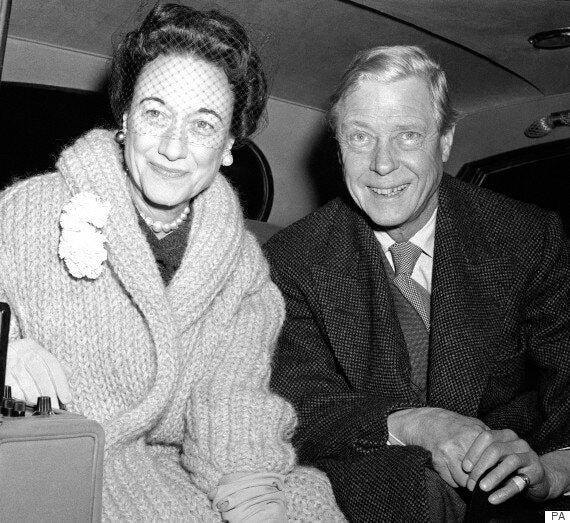 The Duke and Duchess of Windsor were frustrated by their treatment at the hands of the British Royal Family, following Edward' abdication in 1936 so he could marry his beloved Wallis
Wallis was accused of being all sorts of things as the romance took its heady turn, culminating in Edward's 1936 Abdication – a witch, a sorceress, a Nazi spy, and author Morton's sympathy is clear for the vulnerable Duchess – "As ever, it's the woman who gets the blame" is how he describes it. "She was certainly ambitious, rapacious, self-absorbed, had an obsession with money, but did she want to be Queen? No."
While his book is head-spinning in its intimate account of the exiled Duke of Windsor's vanities, his lack of worldliness, his desperate attempts to return to a position of influence at court, while the new King and even more contemptuous wife Elizabeth (Queen Mother) plotted to keep him far away – the Bahamas doesn't sound like at all a bad gig, but Edward and Wallis were furious when they were sent there to govern at the height of European wartime – Andrew Morton is clearly even more tickled by what went on afterwards, when the Allied powers spent time, resources and the utmost diplomacy on… keeping peace? Looking after their wartorn soldiers? Er, no, plotting the secret return of the hare-brained Duke of Windsor's letters to and from the Nazi firmament, hinting that he was well open to a new era of British cooperation with any German victory, and lamenting any decisions made at Whitehall that kept the two countries at loggerheads.
It really is jaw-dropping stuff, and Andrew Morton tells it like a thriller, marveling with me that "two governments conspired to hide this stuff. It was only down to the steadfastness of a bunch of historians who cared more about preserving archives than bowing to establishment that we know about it even today."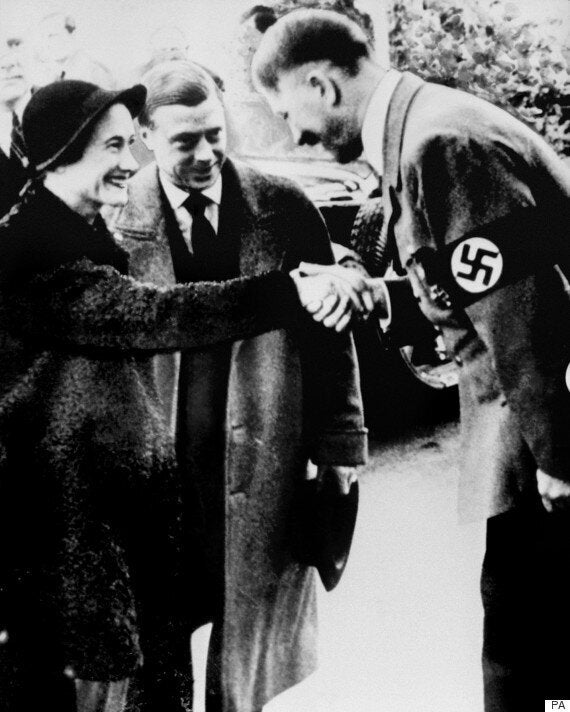 The Duke and Duchess's infamous meeting with Adolf Hitler in 1937 - a year after the Abdication - caused ripples among the British establishment, who did their best to keep the exiled couple out of the way during wartime
Talking of today, have lessons been learnt – is the Royal Family much cannier at preserving its public image than in those days when Edward went from being the most revered royal heartthrob ever to public pariah?
"Charles is definitely playing the long game," is Andrew Morton's verdict. "He has always said that he isn't going to install Camilla on the throne, but make no mistake, she will be his Queen. And nobody will really mind.
"If Edward had just sat tight, become King without a murmur and then later introduced Wallis at court, it would have been a brave Prime Minister who said, 'No, you can't.'
"Instead, he basically ran away, gave up his throne and, in fact, it turned into a very sad union. To modern eyes it is quite remarkable, he was one of the most popular princes in history, he travelled everywhere, he was adored everywhere and he gave it all up. It just shows how determined he was to escape being king."
Why was he so lionised with so little about him, I wonder – how was there such triumph of style over substance? "Well, that's what monarchy is all about," explains Andrew Morton. "It's about iconography."
Such special attention obviously connects many of the subjects Andrew Morton spends his time on, with books to his name on Angelina Jolie, Tom Cruise, Monica Lewinsky and the Beckhams alongside his historical tome on Diana. He explains what draws him in, though, is the arc of change shared by all these.
"With Angelina, you have someone who's gone from a drug-riddled teenager to Mother Teresa," he muses. "Tom Cruise was from a single-parent family abused by a drunken father, to a famous film star.
"Monica was someone no one knew who became someone with one of the most famous names on the planet. I just find these are the most interesting people to write about."
Although he acknowledges that the Diana book was a one-off in the way it changed his career and enabled him to write these other books, Andrew Morton's enduring fascination remains with elites and aristocracies.
"I've always believed it's a handful of people that change the agenda," he says. "Now the internet has enabled mass movements to change the agenda, but I still believe many, many decisions get made by the few."
Andrew Morton's '17 Carnations' is available now.
Popular in the Community