Victoria Beckham has done something really unusual for a celebrity parent - she's opened up about her relationship with her children, and how she handles being a mother while being in the limelight.
Several famous mums, including Tina Knowles and Sharon Osbourne, have written poignant open letters to their children, which have been published in TIME magazine in the run up to American Mother's Day.
Beckham's letter touches on the struggle she has faced being a working mother and how she hopes she has set her children with a good example of what it's like to work hard.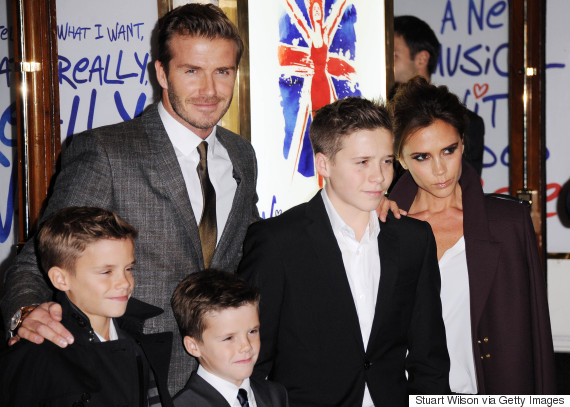 The former Spice Girl and established fashion designer put pen to paper for her four children Brooklyn, 15, Romeo, 12, Cruz, nine, and Harper, three.
Beckham describes being a mother as "simply the greatest achievement of [her] life" and beams about the emotional connection she has with all four of her children.
"They are a wonder to me every day," she writes. "From a teenage son through to a toddler daughter, each moment of every day is filled with different energies, activities, feelings and a lot of comedy."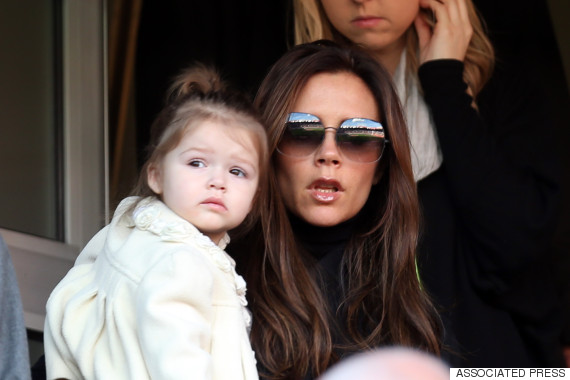 The singer-turned-fashion designer talks about the importance of teaching her children to understand humility, and making sure they appreciate how to work hard, be respectful and never take things for granted.
"My mother and father always encouraged me and my siblings, to have ambitions, and I hope that I can do the same with my children," she adds.
Being high up in the fashion world, Beckham acknowledges the struggles she has faced as a working mother and how much she misses her children when she's away.
"Thank goodness for FaceTime," she writes near the end.
SEE MORE:

David Beckham And Family Support Romeo Beckham As He Completes Junior London Marathon

'My Mummy, Not Yours!' - An Open Letter to Kate Middleton About Introducing a Sibling to a Precious First-Born
There were 15 mothers writing open letters to their children for the website, including journalists Jenna Wolfe and Savannah Guthrie.
Some include comical comments in the notes to their children, as well as emotional words that make us want to well up a bit.
"You're the first person I've ever actually wanted to wear a matching outfit with," writes Guthrie when discussing how the relationship with her eight-month-old daughter Vale has changed.
But the best thing that has come out of these letters? How much having children has changed and shaped their own lives.
"Being your mum has made me a well-rounded person. It's made me not as selfish, and not as motivated when it comes to the competitiveness I had in the industry," writes Osbourne in her letter to her children Aimee, 31, Kelly, 30, and Jack, 29.
American politician Nikki Haley agrees, writing that her children have kept her grounded, made her laugh, and made her proud. While Wolfe admits that being a mother has completely changed her... for the better.
Other mums, including Ivana Trump, take pride in the fact that their children have done everything on their own.
She talks about her children Donald, 37, Ivanka, 33, and Eric, 31, doing their homework when they were younger, working summer jobs and saving income even while coming from a privileged house.
Unlike what we read about these mothers on the internet or in magazines,
Reading real accounts of these women's experiences of motherhood has shown us a different side of them to what we usually see in magazines.
Perhaps unsurprisingly, they're just the same as non-celebrity mums: They love their children, they miss their children, they're proud of them, too.
Aww.