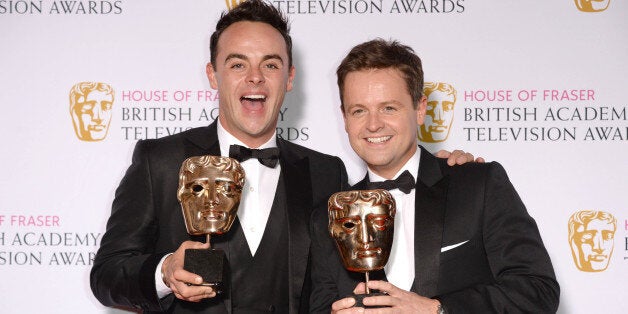 Benedict Cumberbatch missed out again on getting a gong - after his sixth nomination! - at this year's BAFTA TV Awards, losing out in the Best Actor category to Jason Watkins, a surprise winner for 'The Lost Honour of Christopher Jefferies'.
All the Best And The Rest From The Red Carpet - Pictures Below
It was a good night for the tale of the Bristol retired teacher who got caught up in a media witch hunt after the Bristol murder of Joanne Yeates. It won the gong for Best Mini-Series, too.
Two awards also went to true feel-good tale of Neil Baldwin, 'Marvellous' - winning Best Single Drama, and Best Supporting Actress for Gemma Jones.
In a surprise win, Georgina Campbell beat a strong field for Best Actress, for her role in BBC3 drama 'Murdered By My Boyfriend'. She won out over more established talents Keeley Hawes, Sarah Lancashire and Sheridan Smith.
Mackenzie Crook picked up his first BAFTA for gentle comedy 'The Detectorists', also starring Toby Jones. Stephen Rea collected Best Supporting Actor for his role of spy Hugh Hayden-Hoyle in 'The Honourable Woman'.
Ant and Dec somehow managed to look surprised, adding to their display cabinet with two more gongs, and host Graham Norton was rewarded with one, too. Newsman Jon Snow was given the BAFTA Fellowship, while tireless drama writer Jeff Pope and veteran writer, broadcaster and author Clive James were recognised with special Awards.
FULL LIST OF WINNERS HERE:
Benedict Cumberbatch - 'Sherlock'
Toby Jones - 'Marvellous'
James Nesbitt - 'The Missing'
Jason Watkins - 'The Lost Honour of Christopher Jefferies'
Georgina Campbell - 'Murdered by My Boyfriend' – BBC Three
Keeley Hawes - 'Line of Duty'
Sarah Lancashire - 'Happy Valley'
James Norton - 'Happy Valley'
Stephen Rea - 'The Honourable Woman'
Ken Stott - 'The Missing'
Gemma Jones - 'Marvellous'
Vicky McClure - 'Line of Duty'
Amanda Redman - 'Tommy Cooper: Not like That, Like This'
Charlotte Spencer - 'Glue'
Entertainment Performance:
Ant And Dec - 'Ant and Dec's Saturday Night Takeaway'
Leigh Francis - 'Celebrity Juice'
Graham Norton - 'The Graham Norton Show'
Claudia Winkleman - 'Strictly Come Dancing'
Female Performance in a Comedy Programme:
Tamsin Greig - 'Episodes'
Catherine Tate - 'Catherine Tate's Nan'
Male Performance in a Comedy Programme:
Matt Berry - 'Toast of London'
Brendan O'Carroll - 'Mrs Brown's Boys' Christmas Special
'Murdered by My Boyfriend'
'The Lost Honour of Christopher Jefferies'
'Orange Is The New Black'
'15,000 Kids and Counting'
'David Attenborough's Conquest of the Skies 3D'
'Grayson Perry: Who Are You?'
'The Great War: The People's Story'
'Our Gay Wedding: The Musical'
'Baby P: The Untold Story'
'The Miners Strike and Me'
'George Clarke's Amazing Spaces'
'The Great British Bake Off'
Reality & Constructed Factual:
'I'm A Celebrity…Get Me Out Of Here!'
'The Island with Bear Grylls'
'Children on the Frontline'
'Inside Kenya's Death Squads'
'Channel 4 News - Inside Gaza: Children Under Fire'
'ITV News at Ten: Iraq Crisis'
'Sky News Live at Five: Ebola'
2014 FA Cup Semi Final: Hull City v Sheffield United
'Monty Python (Mostly) Live: One Down, Five to Go'
Tour De France 2014, Stage 1
'WW1 Remembered – From the Battlefield & Westminster Abbey'
'Ant & Dec's Saturday Night Takeaway'
'Dynamo: Magician Impossible'
Comedy and Comedy Entertainment Programme:
'Charlie Brooker's Weekly Wipe'
'Stewart Lee's Comedy Vehicle'
'Harry & Paul's Story of the Twos'
Radio Times Audience Award:
'The Great British Bake Off'
Special Award in honour of Alan Clark: Jeff Pope
Special Lifetime Achievement Award: Clive James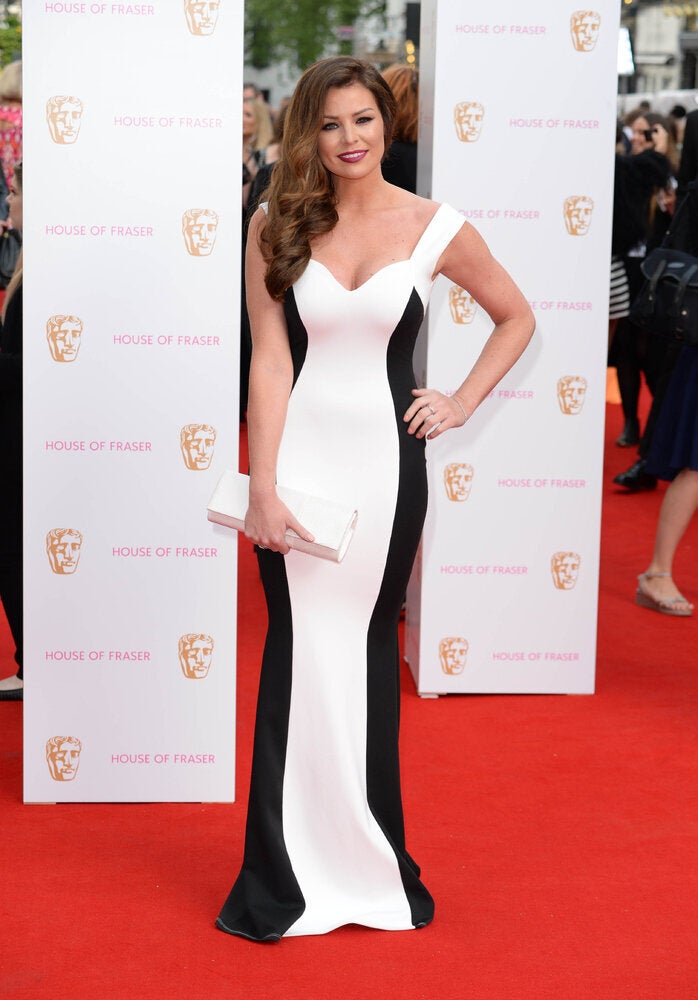 British Academy Television Awards 2015
Popular in the Community