A newborn baby whose mum died after refusing cancer treatment while pregnant, can hear and see her mum through an edited iPad app.
Liz Joice, 36, from New York, US, defied the odds by giving birth via caesarean at 34 weeks after being diagnosed with cancer of the spine.
She refused treatment that would have forced her to terminate the pregnancy, and died just seven weeks after her baby was born.
The emotional story has been featured in a documentary named '40 weeks', which follows Joice and her husband, Max, as they approach the birth of their daughter Lily, along with several other couples on the journey to their first born.
Five years ago Joice was diagnosed with a rare form of cancer called sarcomas, which develop in the muscle, bone, nerves, cartilage, tendons, blood vessels and the fatty and fibrous tissues. She went on to get the all clear, but was told she would be unable to conceive.
Years later, Joice and her partner conceived a baby, but their joy was dampened by finding out the cancer in her spine had retuned.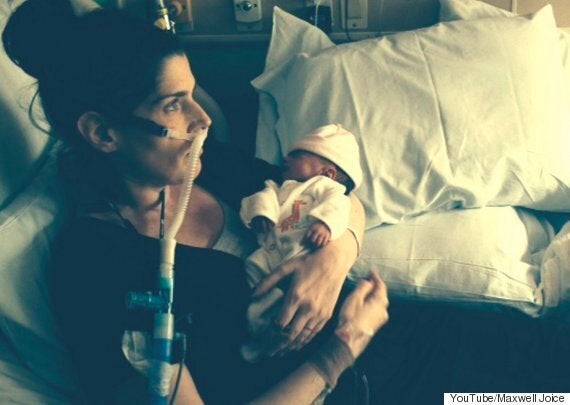 To run a full MRI, they would have to terminate the pregnancy, but Liz refused and only underwent surgery on the tumour in her spine.
The documentary follows the couple up until she gave birth, where Liz is caught saying: "There's never going to be anything in my life that I'm going to do that is more amazing than this."
It wasn't until after her daughter was born, that Liz found out tumours were spreading throughout her body, in her abdomen, lungs and heart.
Documenting their story has been a blessing in disguise. The director, Christopher Henze has used some of the 60 hours of footage he has, to create educational aids for Lily - now 16 months.
The app includes a game called Like A Baby Einstein, in which Lily can hear her mum's voice saying numbers as the children's TV character Curious George counts his food. The counting is actually Joice saying how many weeks pregnant she is.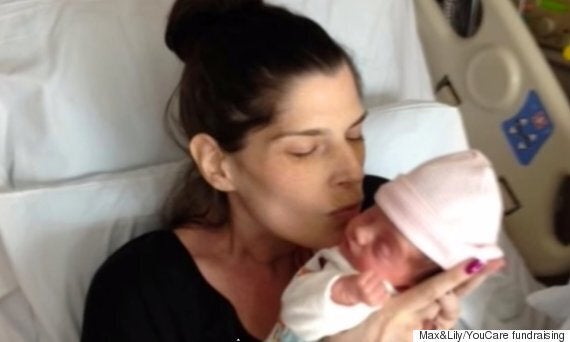 Other voiceovers include a song Joice sang while she was cleaning up a spilled jar of tomato sauce.
He says his plan is to carry on crafting pieces to allow Lily access to her mother's voice as she grows up.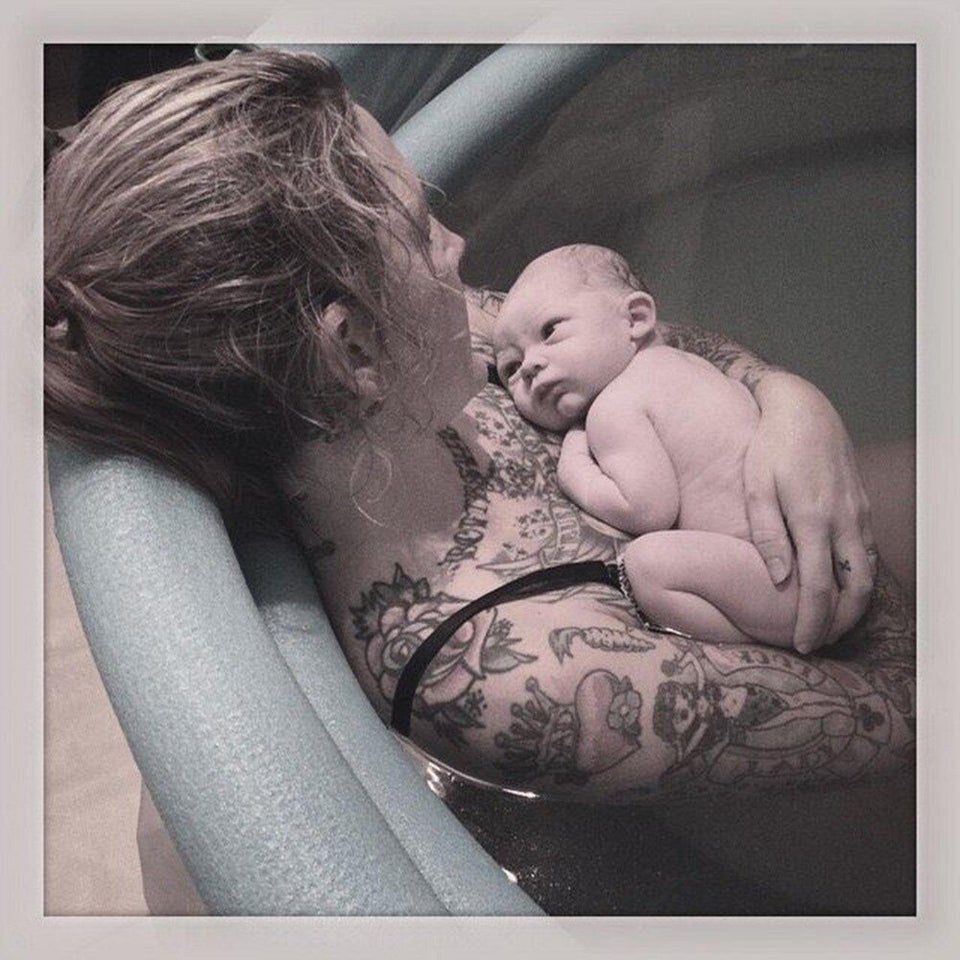 Mom's First Photo With New Baby
Related