The clips are the first video footage to emerge of the trio since Jeremy's very public sacking from the BBC motoring show over a "fracas" with a producer on the show, with Richard and James announcing they were also stepping down from the presenting team shortly afterwards.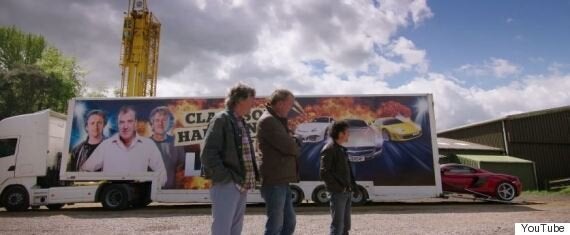 In the first new clip, titled #BackOnTheRoad, Jeremy is seen operating a crane, with what he dubs "May's piano" on the end of it, explaining to Richard: "You know he used to want beef Hula Hoops in the green room? Well he now says he wants a piano."
We won't spoil the end of the clip for you, but let's just say that Jeremy Clarkson, a piano and a crane are probably as good a match as you would imagine.
Another clip shows the trio standing in front of a truck, being loaded with cars for their upcoming tour, with fairly unsuccessful results.
With three slots now open on the 'Top Gear' presenting team, the BBC have insisted that they're keen to go ahead with the show, leading to much speculation about who'll be taking over when the next series airs.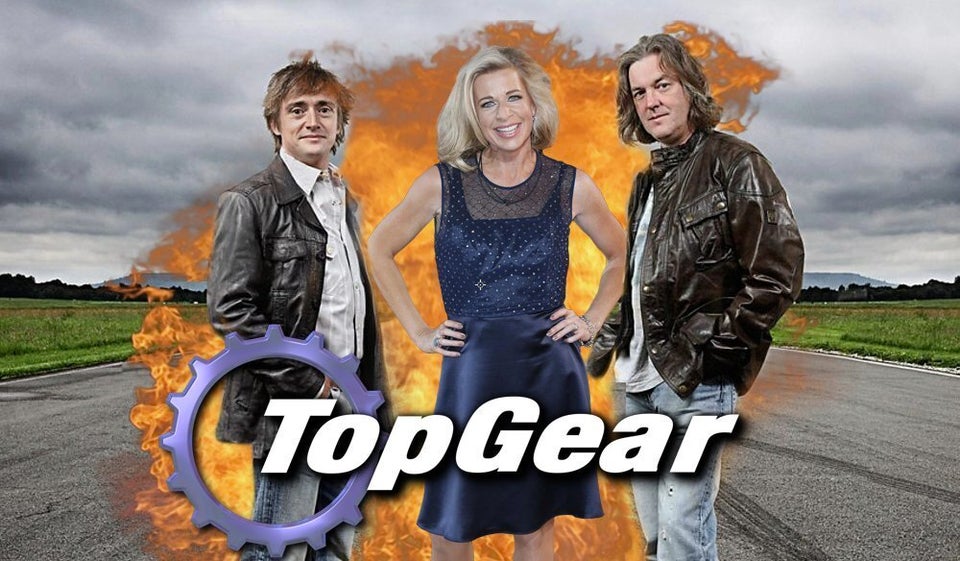 Who Could Replace Jeremy Clarkson On 'Top Gear'?
Related