But if you think you've got it hard trying to find flattering beachwear, spare a thought for your mother and grandmother, the history of the swimming costume has been a troubled one to say the least.
This video documents the different styles women wore, from 1920s right up until now. Let's just say we're pretty chuffed no one wears wool on the beach anymore...
The swimwear was made of wool which made the fabric really heavy when wet - not the most practical for swimming. It wasn't uncommon for women to wear stockings and shoes alongside their beach wear...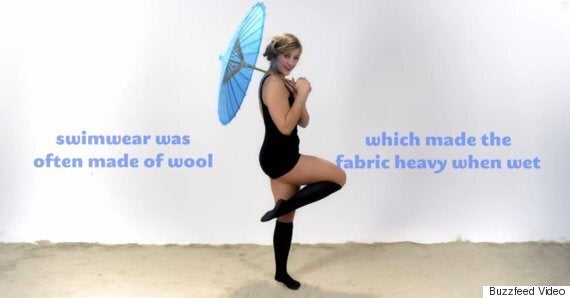 Enter the 1930s and more fitted swimsuits started to increase in popularity. The figure hugging fit helped women actually move around in the water and wasn't as heavy as previous years - a bit more practical I'd say!
A popular trait was the 'moulded fit' around the bust line to accentuate a woman's curves, as well as more stretchy materials around the waist.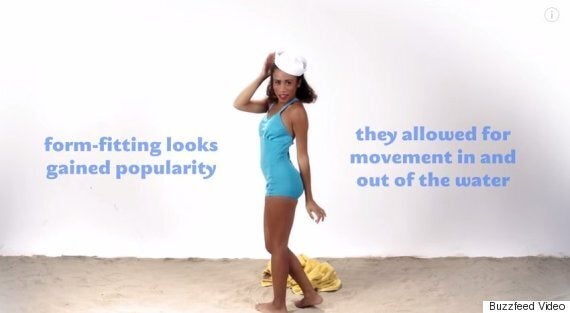 All hail the bikini... That two-piece you so desperately want to find in time for summer was invented in 1946.
Bikinis became popular due to wartime fabric conservation efforts, although they still covered the belly button - much like the latest bikini designs coming out this summer.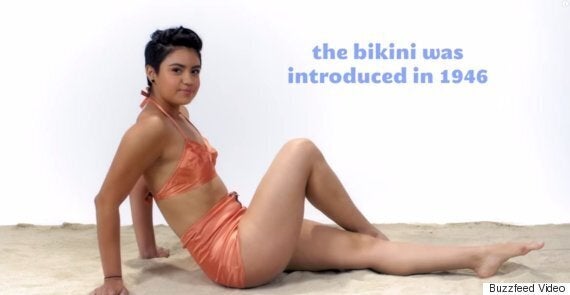 By the 1950s, swimwear was taking off and new fabrics and designs were there to showcase hourglass figures.
Underwire was introduced for support and curves were emphasised with a tighter fit. Many woman took to wearing large, cat-eye sunglasses to finish off their look.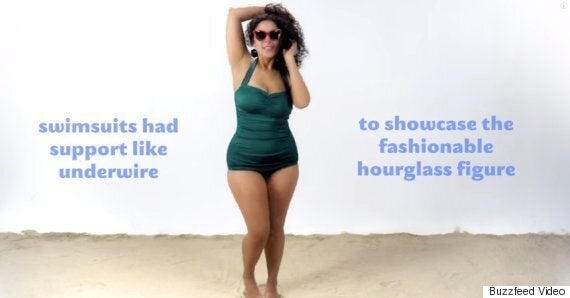 California introduced the "rock and roll" beach trend, which made swimwear designs a lot more fun.
Unlike the 1940s, suits became a lot smaller with less modesty and more skin on show.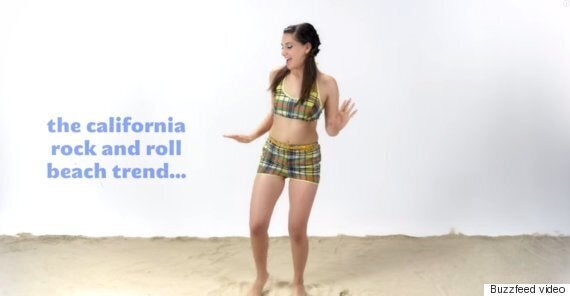 The sexual revolution is in full swing and the fashion designers behind swimwear were well aware...
Bikinis allowed women to show off their bodies, and were commonly paired with shirts and kaftans on the beach.
Colours? Loud, bright and vivid.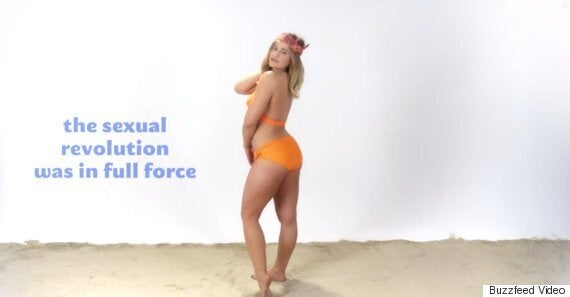 Some pieces you might recognise well. Remember Baywatch? The popular show inspired a trend for red bikinis with a high-cut leg.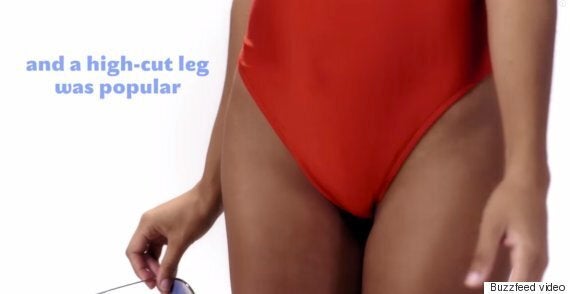 Swimsuits are rightly catering to a larger variety of body shapes and sizes, with designers aiming to make sure we can choose designs that make us all look and feel great, rather than feeling cornered into picking an itsy bitsy bikini that's going to remain firmly hidden under a sarong.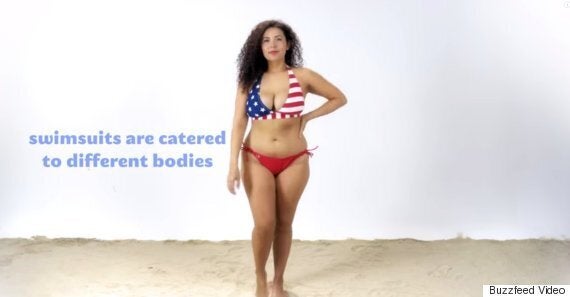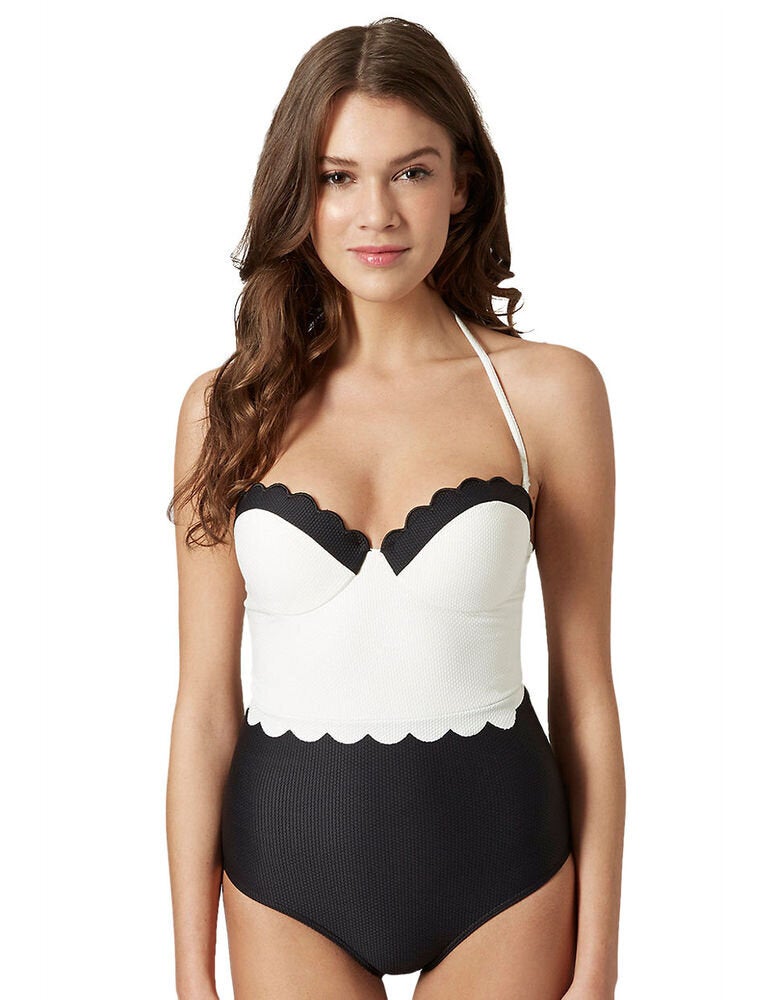 Summer Swimwear
Popular in the Community