Swap the cot for a plane and things start to get tricky.
But if you're off on holiday anytime soon, these top tricks for travelling with a baby will definitely help.
Debbie Matenopolous is a new mum and recently went on her first plane flight with her newborn. Unfortunately, her husband couldn't come along so it was just down to her.
"So.. I got a game plan!" she explains in the video. Here are some of her tips for travelling, but watch the video for the rest.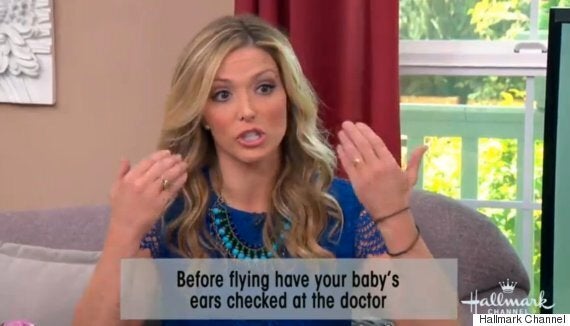 Her first tip is to take your baby to the doctors for a routine check of their ears. One of the main reasons they cry is because of the difference in air pressure.
As adults, we learn to suck sweets, but they can't quite do that yet. She recommends feeding the baby, or even buying baby ear plugs.
What's the best time to fly with your baby? "I booked a flight at midnight so she was on the same sleep schedule" says Debbie.
If you have to catch a connecting flight, switch at a smaller airport to avoid the crowds. Boarding the flight with a sleeping baby is the ideal option.
Having all your essentials on the plane will make your life a whole lot easier. Debbie combined her nappy bag and handbag into one bag, as well as including socks and a hate for the chilly plane.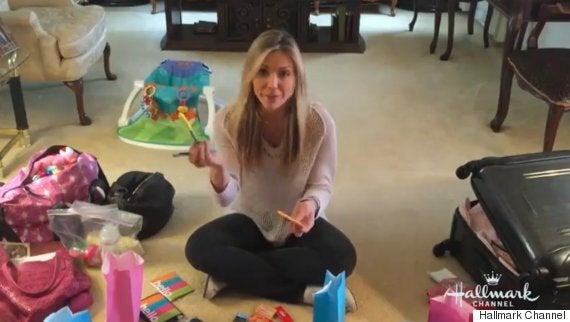 Worried that your baby's cries will irritate other passengers? Option one is to not worry at all.
Option two, as Debbie suggests, is to make goody bags from the baby, with cards explaining that she might be crying because she's tired. She gives tips on what to include in these bags, as well as the reaction to how it went down when she tried it...
Good luck, and if you have more tips to share, we'd love to know.