You'd have had to be stuck on the Wall to have not heard of 'Game of Thrones', the hit HBO adaptation of George R. R. Martin's best-selling books. The smash hit series – the fifth season of which is currently airing on Sky Atlantic - is nothing short of a phenomenon.
But while you might know your Snows from your Starks and your summerwines from your Arbor Reds, here is a rundown from 'Game of Thrones' specialist Daniel Bettridge of ten things you might not realise about the hit saga...
Sansa has a Direwolf in real life
Whilst the pipsqueak tyrant Joffrey had her beloved Lady put to the sword during the TV series; in real life Sophie Turner, the actress who plays Sansa Stark, actually adopted her Direwolf. Turner and her family adopted the dog, who's real name is Zunni, after it was written out of the show. "Growing up I always wanted a dog, but my parents never wanted one," The actress told the Coventry Telegraph. "We kind of fell in love with my character's dire wolf, Lady, on set."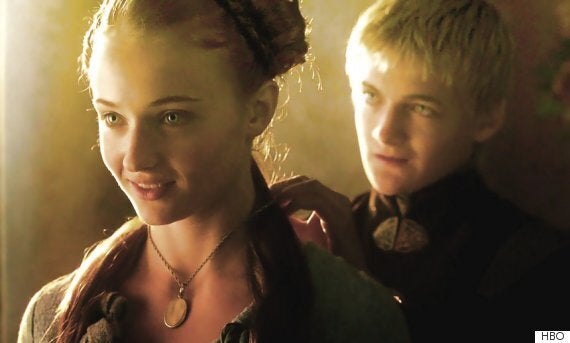 Sansa may have got rid of Joffrey, but in real life actress Sophie Turner has a more constant companion
King Joffrey has retired from acting
Actor Jack Gleeson shot to fame after becoming one of the most hated characters to ever grace the small screen. However, while his pantomime villainy made him firm fan favourite, we might never get to see the Irish actor on our screens again. Though he no doubt had no shortage of offers, when he left the show in 2014, Gleeson admitted that his love of acting had faded and decided to retire from the industry in order to pursue an academic career.
It's the most pirated show in the world
With more than eight million illegal downloads, 'Game of Thrones' is the most pirated TV show in the world. It was also the most searched-for show on Google in 2014.
And also the inspiration behind a host of new baby names
It's not just keyboard warriors who are being influenced by the world's obsession with Westeros, parents are also taking a leaf from George R. R. Martin's book when it comes to naming their sprogs. It seems there's a whole generation of children who are growing up with Thrones-inspired names, including the 1,135 Aryas, 241 Khaleesis, 67 Daeneryses and 15 Theons who were born in 2013.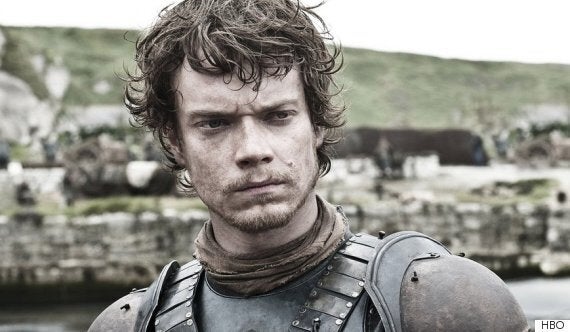 Theon Greyjoy (Alfie Allen) may be a troubled sort, but his name has inspired real-life parents with newborns
The average 'Game of Thrones' episode costs around $6million to produce, making it one of the most expensive TV shows ever made.
The show's stars have famous relatives
The popularity of the TV adaptation has made the stars of the show household names in the their own right. But did you know that many of the names you'll read when the final credits roll are actually relatives of other famous faces? Indeed Harry Lloyd (who played Viserys Targaryen) is Charles Dickens' great-great-great grandson, Oona Chaplin (who played Robb Stark's bride Talisa Maegyr) is the granddaughter of Charlie Chaplin and, of course, Alfie Allon (Theon Greyjoy) is the brother of pop singer Lily Allen.
And those who made their names in the porn industry
Many people have criticised 'Game of Thrones' for the amount of rumpy pumpy that's contained within its episodes. It's somewhat ironic then that a show that's been likened to porn has so many adult filmstars among its ranks. In fact, Jessica Jenson, Samantha Bentley, Aeyn Walker and Sibel Kekilli (Shae) all started out their careers in the adult movie industry.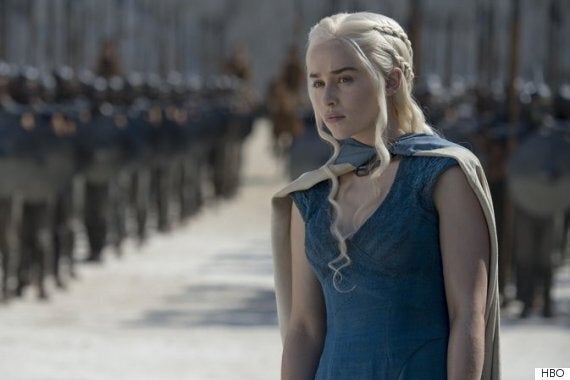 When Daenerys marries Drogo, she must learn the strange ways of the Dothraki, including its unique language
George R. R Martin has told the producers how the books end in case he dies before finishing them
He's taking his sweet time getting around to penning the next instalment of his seven-part book series. But while fans might be worried that they'll never get to see how the story pans out, they can rest assured that George R. R. Martin has taken appropriate precautions, including telling the TV show's producers how he intends it to end just in case he does not live to finish it himself.
The Dothraki language was created just for the show
Linguists devised more than 3000 words of Dothraki for use in the TV show. It was developed using words from Martin's books alongside and inspiration from other languages including Turkish, Russian, Estonian and Swahilli.
So far, 'Game of Thrones' has filmed scenes in the U.S, Croatia, Morocco, Malta, Northern Ireland, Iceland, Scotland and Spain; making it one of the most globetrotting serials ever produced.
Daniel Bettridge is the author of 'A Travel Guide to the Seven Kingdoms of Westeros', a travel companion based on an entirely fictional realm that is published by John Blake, £7.99.
'Game of Thrones' series 1 to 4 is available on DVD boxset and digital download.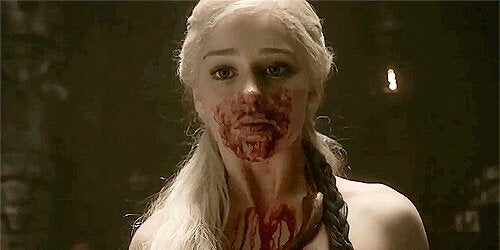 12 Times The Women Of 'Game Of Thrones' Were Super Fierce